Trump Threatens Fleeing Harley-Davidson With 'Big Tax'
@EricBoehlert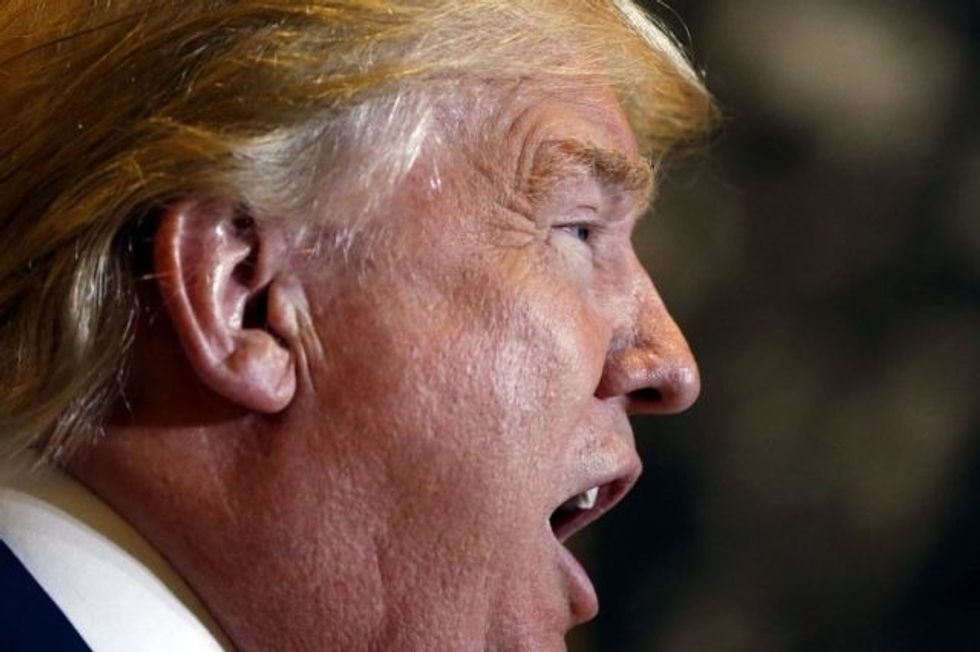 Reprinted with permission from Shareblue.
Trump continued to lash out at Harley-Davidson on Tuesday, threatening to hit the iconic motorcycle manufacturer with an unprecedented tax burden just as Trump's needless trade war claims more American manufacturing jobs.
Facing higher costs from increased tariffs, thanks to Trump, Harley-Davidson announced Monday it's shifting production of motorcycles sold to European customers from the United States to an unspecified offshore site.
Trump is furious because the move makes him look like a fool.
"A Harley-Davidson should never be built in another country-never! Their employees and customers are already very angry at them," Trump tweeted on Tuesday. "If they move, watch, it will be the beginning of the end – they surrendered, they quit! The Aura will be gone and they will be taxed like never before!"
Not surprisingly, Trump signaled that he doesn't understand the specifics of the Harley-Davidson announcement.
"Harley must know that they won't be able to sell back into U.S. without paying a big tax!" he tweeted.
But Harley-Davidson won't have to "sell back into U.S." — because it's going to continue to build bikes sold in the U.S. in the U.S. What's changing is the location where they will build bikes to sell overseas.
The extended, five-tweet hissy fit was part of Trump's larger meltdown over news regarding Wisconsin-based Harley-Davidson.
The public feud is especially stunning since Trump previously showered the company in praise, even inviting executives to the White House just weeks after Trump was sworn into office.
During the 2016 campaign, Trump seemed to revel in the idea that "bikers" loved him.
But now that association has backfired.
The problem is that Trump's reckless trade war with longtime trade allies in the European Union prompted a swift retaliation. That includes a 25 percent tariff on Harley-Davidson motorcycles that are built in the U.S. and then sold in Europe, which represents a key market for the company.
The tariffs would add $2,200 to the price of every imported bike.
So now, Harley Davidson is moving production of those Europe-bound bikes out of the U.S., in order to avoid the huge price tag hit.
And for Trump, the optics are a disaster, precisely because this is exactly that critics — including Republican senators — warned would happen as the trade war unfolded.
It's obvious that American workers are being hurt, and how Trump is lashing out.
Published with permission of The American Independent.