Trump Threats Force Cohen To Cancel Congressional Testimony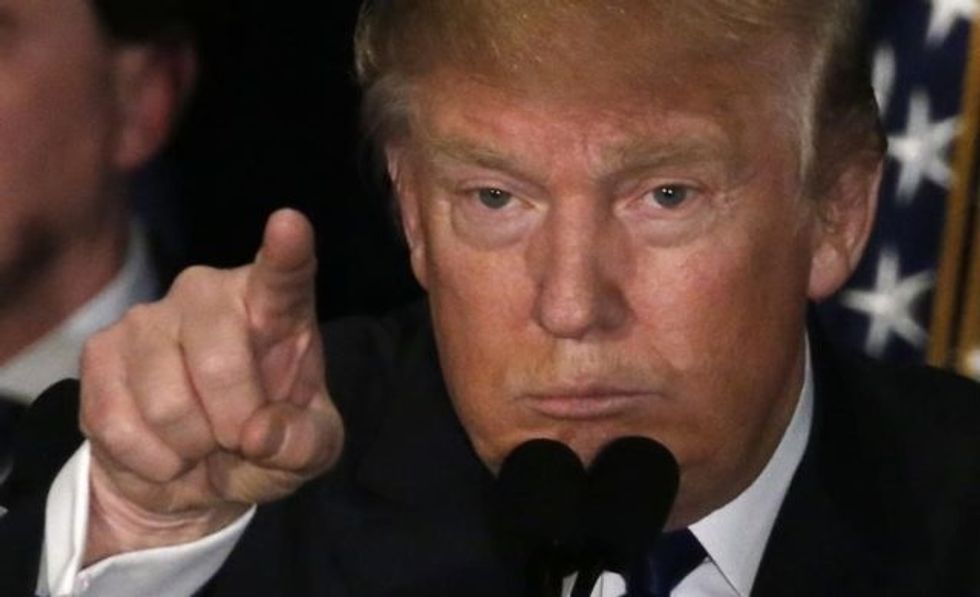 Reprinted with permission from Shareblue.
Former Trump fixer and personal lawyer Michael Cohen cancelled his planned testimony to Congress, citing "ongoing threats against his family from President Trump."
In a statement released by his attorney Lanny Davis, Cohen said threats from Trump and his attorney Rudy Giuliani had led him to decide to postpone his testimony. The release concluded, "This is a time where Mr. Cohen had to put his family and their safety first."
NBC News reported from a source close to Cohen that "the threats are real," adding, "Trump knows what he's doing."
NBC also reported that Cohen's wife "feared physically attending the hearing."
Cohen has been cooperating with ongoing investigations into Trump. He admitted arranging for the payoffs from Trump to women he'd had affairs with, which appear to have been violations of federal law. Cohen was also privy to the discussions that occurred between members of the Trump campaign and Russian operatives before the election.
Trump has been fuming for months about Cohen and has singled out both Cohen and members of his family on Twitter.
Whining about Cohen's guilty plea, Trump wrote, "He makes up stories to get a GREAT & ALREADY reduced deal for himself, and get his wife and father-in-law (who has the money?) off Scott Free."
Just a few days ago, Trump again invoked Cohen's family, writing, "Lying to reduce his jail time! Watch father-in-law!"
Trump made similar comments about Cohen's father-in-law in a Jan. 12 Fox News appearance. The day after that appearance, the chairmen of the House Oversight and Judiciary committees, Reps. Elijah Cummings (D-MD) and Jerrold Nadler (D-NY) reprimanded Trump for attempting to "discourage, intimidate, or otherwise pressure a witness not to provide testimony to Congress."
After the Wednesday announcement, Cummings released a statement with Rep. Adam Schiff (D-CA), chair of the House Intelligence Committee, acknowledging the "completely legitimate concerns for the safety and security of Mr. Cohen and his family members in light of the attacks last week by President Trump and again this past weekend by his attorney, Rudy Giuliani."
They also called Trump's intimidation "textbook mob tactics that we condemn in the strongest terms."
Among the articles of impeachment that were offered against Richard Nixon in 1974 was a charge that he attempted to interfere in a congressional investigation.
Trump has showed a complete disregard for the law and ethics during his entire presidency — and his apparent intimidation of Cohen and others who could reveal his secrets comes straight out of Nixon's criminal playbook.
Published with permission of The American Independent.