Trump To CNN: Give Debate Ad Money To Veterans — Thanks To Me!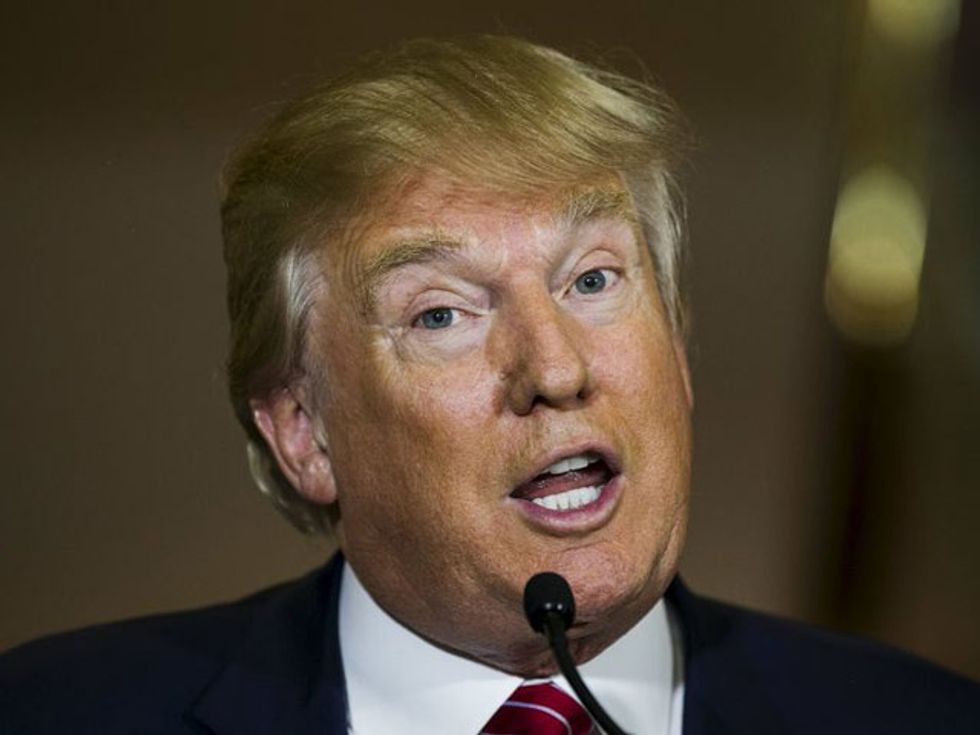 Donald Trump is now trying to live out the old moral maxim of doing well by doing good — or perhaps in his case, doing well by doing huuuuuuge.
Trump has just posted a letter he sent to CNN president Jeff Zucker, citing reports that the advertising rates for next Wednesday's Republican debate on the network are going through the roof — increasing from a mere $5,000 for a 30-second spot all the way to $200,000 — and declaring that it's all because of the interest in Trump himself. (And to be fair, Trump is largely correct on this point.)
And so as the prime mover of this TV ratings windfall, Trump is asking that CNN donate the extra proceeds to a worthy veterans charity — a list of which Trump will kindly provide.
Here is just a small selection of some of the best, Trumpiest quotes from the letter:
"While I refuse to brag, and as you know very well, this tremendous increase in viewer interest and advertising is due 100% to 'Donald J. Trump.'"
"As you are aware, for the first debate, FOX unexpectedly (but not to those who know), had one of the largest audiences in the history of cable television, 24 million people plus, and word is that your audience will be even larger."
"The veterans of our country, our finest people, have been treated horribly by our government and its 'all talk and no action' politicians. In fact, some would say they are treated like third class citizens — even worse, in many cases, than illegal immigrants. It is about time that someone comes to their ad. Let's start now!
Of course, this is all very interesting coming from the man who insulted Senator John McCain (R-AZ) for having been a prisoner of war — though perhaps Trump's charities will just do good works for the veterans who weren't captured.
Photo: U.S. presidential hopeful Donald Trump speaks in New York, September 3, 2015. REUTERS/Lucas Jackson