Trump Touts Foreign Contacts On Twitter, Lashes Media Report
@reuters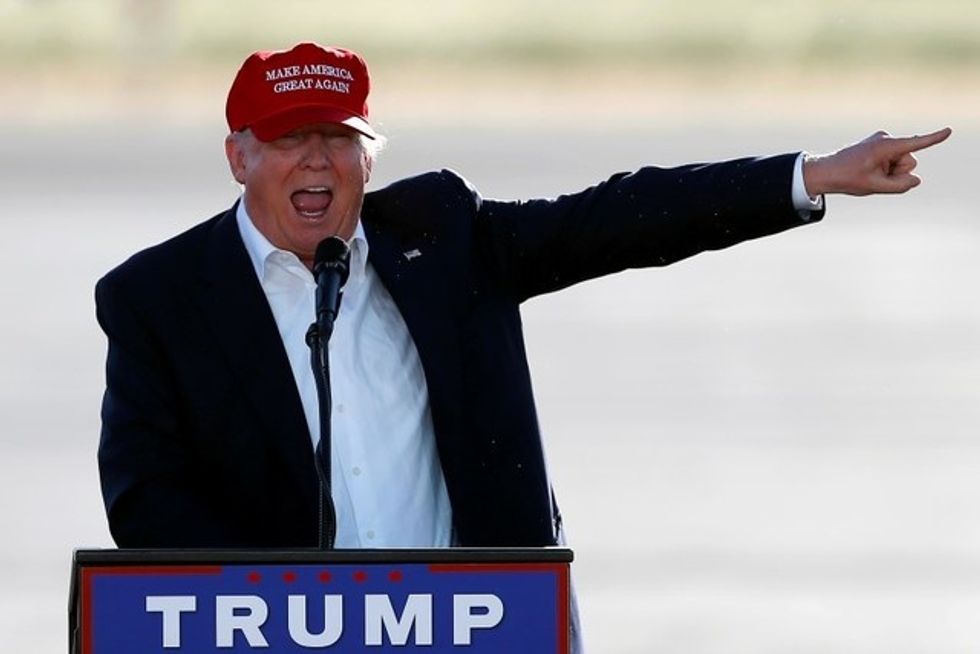 WASHINGTON (Reuters) – President-elect Donald Trump listed several countries whose leaders he had spoken with since winning the U.S. presidential election and used his Twitter account to attack a media report that he has been hard to reach.
The Republican real estate magnate, who often used Twitter during his presidential campaign to lash out at critics, pounced on a New York Times report that American allies were "scrambling to figure out how and when to contact Mr Trump."
"I have received and taken calls from many foreign leaders despite what the failing @nytimes said. Russia, U.K., China, Saudi Arabia, Japan," Trump wrote in a morning Twitter post.
"Australia, New Zealand, and more. I am always available to them. @nytimes is just upset that they looked like fools in their coverage of me," Trump continued.
On Tuesday night, Trump defended his transition team amid reports the team is in disarray, behind schedule and marked by infighting.
"Very organized process taking place as I decide on Cabinet and many other positions," Trump said on Twitter. "I am the only one who knows who the finalists are!"
Entering Trump Tower in New York on Wednesday morning, Trump's son, Eric Trump, was asked by reporters if any positions would be named on Wednesday. He responded, "Likely."
During his campaign, Trump has attacked media reports he found unfavorable to him, often targeting the New York Times as a failed newspaper while regularly granting its reporters interviews.
The Times reported that, while the presidents of Egypt and Israel, got through to Trump quickly, British Prime Minister Theresa May had to wait 24 hours before reaching Trump.
Since his upset win over Democrat Hillary Clinton in the Nov. 8 presidential election, Trump has talked with the leaders of a number of countries including Russia, the United Kingdom, China, Saudi Arabia and Australia.
He spoke last week with Japanese Prime Minister Shinzo Abe, who on Thursday will be the first foreign leader Trump meets with as president-elect.
Trump, whose aggressive use of Twitter reportedly led to calls for restraint from his inner circle, said in a CBS "60 Minutes" interview broadcast on Sunday that he would be "very restrained" on Twitter as president, if he used it at all.
The president-elect's decision to post his contacts with foreign leaders on such a public forum drew immediate criticism.
"If a president-elect thinks it advisable to publish the list of leaders who called to congratulate him, fine: comms team releases the list," conservative political commentator David Frum said on Twitter.
"But to toss names out there in a Twitter rage to answer a perceived media slight?! When does President Trump compromise an important secret?" said Frum, whose tweets also conjured thoughts of world leaders reading Trump's Twitter feed to determine which countries he had not spoken with.
Longtime Trump supporter U.S. Representative Chris Collins, the transition team's congressional liaison, brushed off the morning Twitter storm, saying Trump was under a lot of pressure and needed to blow off steam.
"If this is his way of relaxing, God bless him," Collins told CNN. "You don't want this stuff all bottled up.
(Reporting by Doina Chiacu and Susan Heavey in Washington, Emily Stephenson in New York; Writing by Doina Chiacu; Editing by Bill Trott)
IMAGE: Donald Trump speaks at a campaign rally in Sacramento, California. REUTERS/Lucy Nicholson