Trump Tweet Urges 'Democrat Congresswomen' To Go Back Where They Came From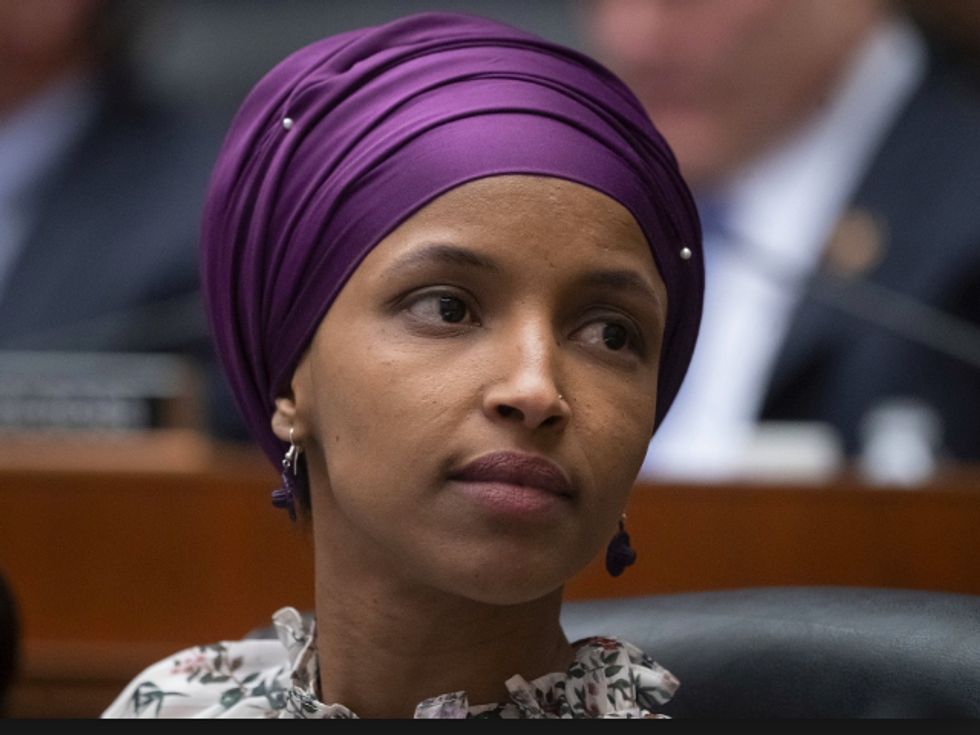 On Sunday morning the president of the United States descended to the intellectual and moral level of a schoolyard bully — not for the first time, although this was one of his worst times.
Donald Trump's latest domineering assault came as usual in a flurry of tweets, aimed clumsily at Rep. Ilhan Omar (D-MN), whom he admonished to return to her country of birth instead of daring to criticize his immigration policy. Rather than name Omar specifically,  he pretended instead that not only she but her like-minded colleagues were all born elsewhere:
So interesting to see "Progressive" Democrat Congresswomen, who originally came from countries whose governments are a complete and total catastrophe, the worst, most corrupt and inept anywhere in the world (if they even have a functioning government at all), now loudly……

— Donald J. Trump (@realDonaldTrump) July 14, 2019
….it is done. These places need your help badly, you can't leave fast enough. I'm sure that Nancy Pelosi would be very happy to quickly work out free travel arrangements!

— Donald J. Trump (@realDonaldTrump) July 14, 2019
This childish smear is the equivalent of an adolescent thug's verbal assault on someone wearing a hijab or turban — or perhaps a low-IQ Klansman's screaming "Go back to Africa" at a civil rights demonstration. For Trump to spew such a vicious tirade against a naturalized citizen displays again his deep contempt for everything Americans believe about democracy, citizenship, and decency.
Trump also appears to suggest, in characteristically racist style, that Omar's colleagues Alexandria Ocasio-Cortez (D-NY), Ayanna Pressley (D-MA), and Rashida Tlaib (D-MI) are somehow unwelcome or unworthy of citizenship in the United States. But of course Ocasio-Cortez was born in the Bronx (just like the president's father Fred Trump, the offspring of an immigrant deported from Germany for dodging the draft); Tlaib was born in Detroit; and Pressley was born in Chicago, the descendant of Africans who arrived on this continent long before the disgraced Mr. Drumpf.
All of those progressive Democratic Congresswomen — including Omar, who was born in Somalia — are duly elected officials whose place in our national discourse was ratified by a majority of voters in their districts (in contrast to Trump, a president who lost the popular vote badly).
It is he whose mentality and attitude is foreign to our values, not Ilhan Omar.