Trump Tweets 'No Inflation' As Consumer Prices Hit New High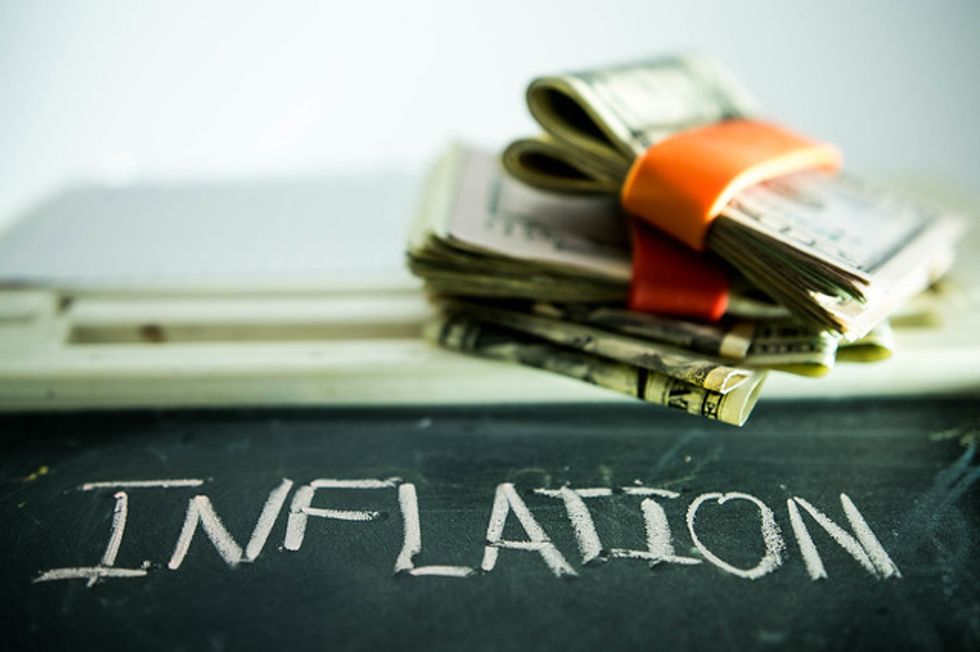 Trump's claim on Tuesday morning that the country is not experiencing inflation was contradicted by data from his very own Labor Department.
At 8:49 a.m., Trump tweeted about his disastrous trade war with China. After mentioning currency devaluation, Trump claimed, "Prices not up, no inflation," ending his missive with, "Fake News won't report!"
However, just 19 minutes before Trump opined about the state of the economy, the department released data showing inflation had hit a six-month high. Bloomberg ran a headline at 8:30 a.m. saying, in part, "U.S. Core Inflation Hits Six-Month High," and used the same language in their tweet about the topic at 8:36 a.m.
The department's report also contradicted Trump's claim about prices, which are, in fact, going up as a result of Trump's trade war with China.
"[It] is clear tariffs are beginning to drive goods prices higher," Sarah House, a senior economist at Wells Fargo & Co., said, according to Bloomberg.
Tuesday is not the first time one of Trump's lies has been corrected by his own administration.
In January, U.S. intelligence leaders outed Trump as a liar about North Korea, ISIS, Iran, and Russia during congressional testimony. Trump handled the situation by yelling at those leaders to "go back to school."
In April, Trump falsely accused Mexican soldiers of drawing their weapons on National Guard personnel. Afterward, a military spokesperson was forced to correct Trump, explaining that the situation was a brief misunderstanding between U.S. Army soldiers and Mexican soldiers that was solved with a simple conversation between the two groups.
In May, Trump falsely claimed missile tests by North Korea did not break a U.N. agreement. Two days later, his acting defense secretary went on CNN to correct Trump, saying the tests were, indeed, a violation.
In June, Trump falsely claimed transgender soldiers could not serve because of the medication they take. A Defense Department spokesperson corrected Trump, saying there is no medical reason why transgender soldiers cannot serve.
Also in June, Trump made the bizarre claim that the moon is a part of Mars and that NASA should not be talking about going to the moon. A few days later, NASA Administrator Jim Bridenstine had to clean upTrump's mess with a statement.
It is not always just the U.S. government that corrects Trump. In April, French officials made a public statement rebuking Trump's suggestion of how to put out the fire engulfing the Notre Dame cathedral. Trump's idea to use "flying water tankers" could have led the entire structure to collapse.
Before Tuesday, the Washington Post cataloged more than 12,000 lies Trump has told since being in office. It is unclear how many of those lies have been corrected by his own administration, but that number grew on Tuesday.
Published with permission of The American Independent.