Trump Tweets Russian Propaganda Against Biden
@nationalmemo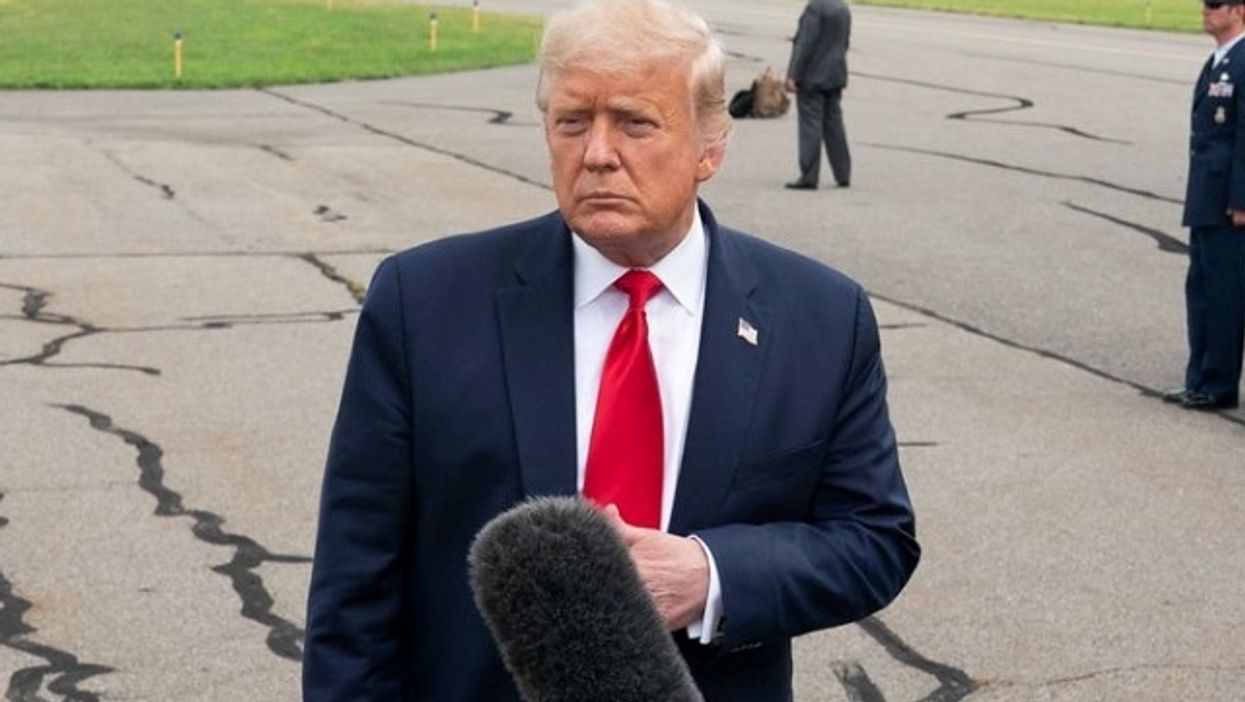 Photo by The White House
Donald Trump retweeted an audio recording that U.S. intelligence cited as a key element in a Russian campaign to smear Democratic presidential candidate Joe Biden.
The alleged conversation between Biden and former Ukrainian President Petro Poroshenko, purportedly occurred on Feb. 18, 2016, and concerns the removal of Ukraine's chief prosecutor.
When Trump promoted the recording to his tens of millions ofTwitter followers, he demonstrated how easily Russian propaganda invades the election debate -- even when loyal intelligence officials designate its origins explicitly. Russia routinely spreads disinformation as "news," according to those officials.
A major source of disinformation is Andriy Derkach, a pro-Russian member of Ukraine's parliament who graduated from a KGB school --and whose father worked for the Russian spy agency. Derkach, a conduit for allegations against Biden and his son Hunter, released what he claims are recordings of conversation between Poroshenko and Biden during the Obama administration. Those claims were identified in a U.S. intelligence assessment recently as evidence of Russian interference in the 2020 election on behalf of Trump.
"For example, pro-Russia Ukrainian parliamentarian Andriy Derkach is spreading claims about corruption — including through publicizing leaked phone calls — to undermine former Vice President Biden's candidacy and the Democratic Party," said the statement from William Evanina, a top US counterintelligence official.
In the audio retweeted by Trump, Poroshenko is heard telling Biden that he had accepted prosecutor Viktor Shokin's resignation, "despite of the fact that we didn't have any corruption charges, we don't have any information about him doing something wrong."
Trump and his supporters insist that Biden, as vice president, pressured Ukraine's government to fire Shokin because Shokin had investigated a Ukrainian energy company on whose board Biden's son Hunter sat. But Biden's view of the prosecutor, who was seen by European critics as soft on corruption, was the position of the U.S. government and was also supported by other Western governments and many in Ukraine.
A White House summary of the conversation available online does show that Biden and Poroshenko spoke on Feb. 18, 2016. But Poroshenko has denounced the recording distributed by Derkach as a fabrication.