Trump University Suit Is Just About Fraud, Says Attorney General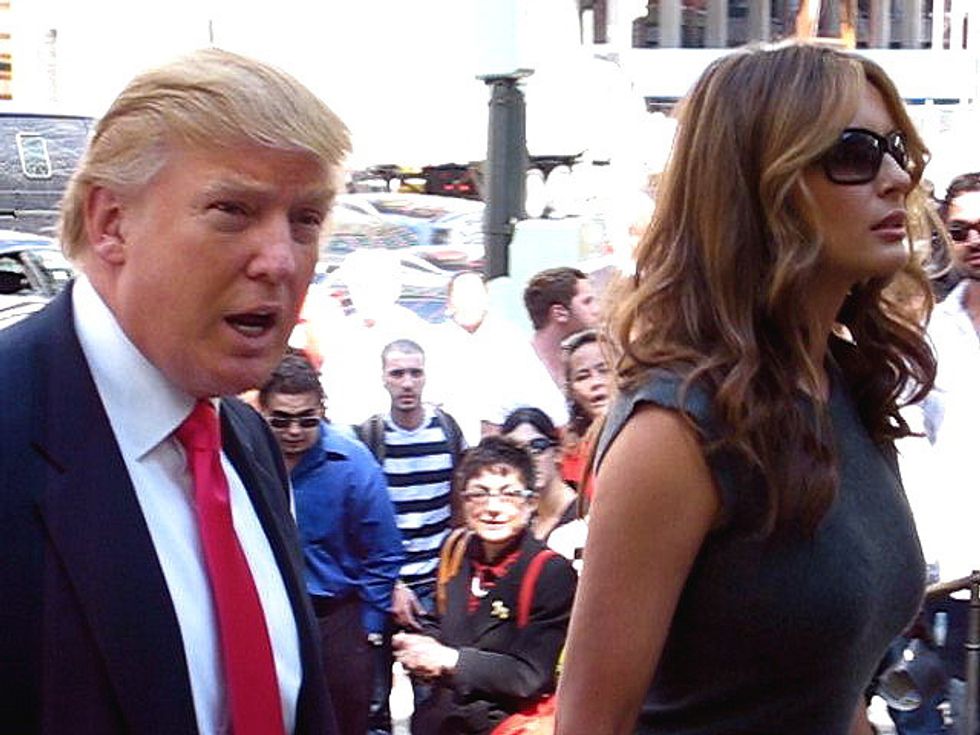 Since news broke that New York state's attorney general Eric Schneiderman is suing Donald Trump for fraud over the so-called Trump University, the reality star has attempted to make the suit about anything but the bad deal he allegedly gave to his "students."
On Fox News this Monday, the self-proclaimed potential candidate for the 2016 Republican nomination accused Schneiderman of conspiring with President Obama about the suit over golf last week — though the attorney general's investigation began in 2011.
But making baseless allegations against the president has been the hallmark of Trump's rise in the "get rich quick" scheme known as the Republican Party.
In Tuesday's New York Daily News, Schneiderman responded to Trump's charges, explaining that the suit against Trump University is part of a larger crackdown on for-profit colleges, one of which he said recently settled with the AG's office for $10 million after inflating job placement rates.
"Trump could have done the same, or answered the charges in a dignified manner through his attorney," he wrote. "Instead, he chose to try the case in the press."
Then the attorney general laid out his case:
These facts are clear: Trump University was an unlicensed enterprise promising students that they would become wealthy by learning Trump's real estate tips and strategies, taught by his hand-picked instructors. It guaranteed "apprenticeship" support, access to private sources of funding, even a chance to meet Trump himself. Instructors assured enrollees that they would quickly recoup their investments; some promised students they would earn tens of thousands of dollars in just 30 days.

Instead, students got a high-pressure pitch for ever more expensive classes, starting at $1,495 for a three-day seminar and progressing to mentorship programs that cost as much as $35,000. Instructors even urged students to call their credit card companies to increase their credit lines, the better to pay for more expensive programs and courses.

The exclusive Trump sales tips turned out to be generic strategies; he had no hand in writing the curriculum. The private funding sources turned out to be a list of lenders photocopied from a magazine. Not only were the instructors not hand-picked by Trump, but some falsified their credentials and two had even filed for bankruptcy protection. The chance to meet Trump turned out to be an opportunity to have a picture taken with a life-sized photo of him.
Many have argued that paying thousands of dollars to get a picture taken with a life-sized photo of Donald Trump is a valuable learning experience. But even people who gave tens of thousands of dollars to Mitt Romney got to hear the former governor ranting about how irresponsible 47 percent of America is.
Schneiderman insists this case is just about the "5,000 hardworking people" who were defrauded of $40 million, of which Trump received $5 million.
"As the state's chief law enforcement officer, it's my job to see that perpetrators of fraud are brought to justice," he wrote. "Even if the perpetrator's name is Donald Trump."
Photo: Boss Tweed via Flickr.com