Trump VA Nominee Allegedly 'Drunk On Duty', Says Senator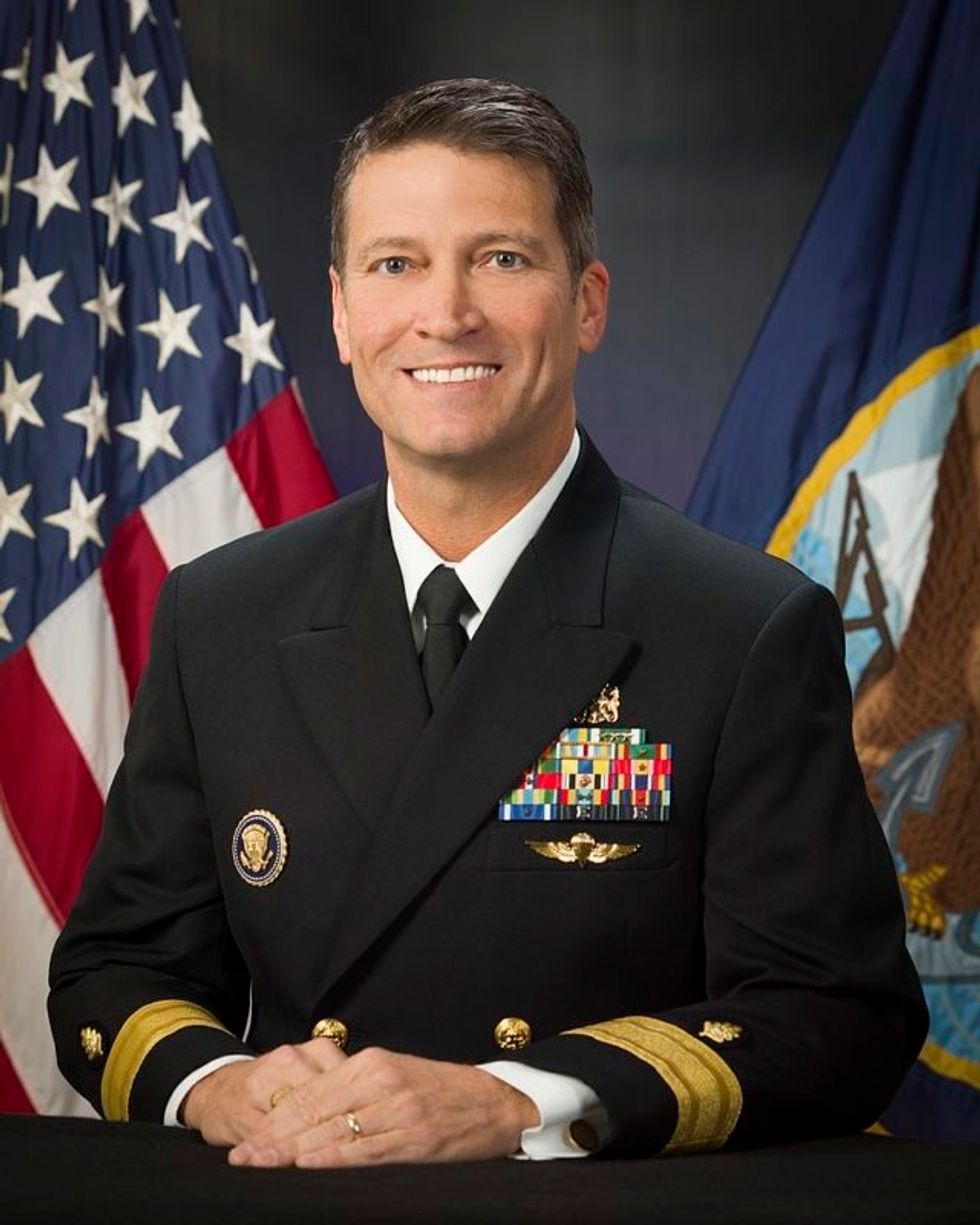 Reprinted with permission from AlterNet.
Ronny Jackson, President Donald Trump's doctor and his pick to be the next Secretary of Veterans Affairs, was reportedly drunk on the job while he was responsible for the medical care of former President Barack Obama, according to Sen. Jon Tester (D-MT).
Tester revealed the allegations Tuesday on NPR's "All Things Considered" after Jackson's confirmation hearings were delayed. Reports about Jackson's alleged misconduct first emerged Monday night, and both Republican and Democratic senators have been reviewing the claims against the rear admiral.
"He is the physician for the president," Tester said. "In the previous administration, we were told stories, he was repeatedly drunk while on duty where his main job was to take care of the most powerful man in the world. That's not acceptable."
NPR host Ari Shapiro reported that Jackson has privately denied ever having a drink while on duty.
Tester said that the senators didn't seek out these allegations. He said military service members came forward with their concerns about Jackson, and the senators have simply followed those leads.
Other allegations include that Jackson was verbally abusive toward staff, has an "explosive personality," and gave out inappropriate prescriptions, particularly of sleep medications.
Tester said more than 20 current and former military personnel have come forward with these claims.
Cody Fenwick is a reporter and editor. Follow him on Twitter @codytfenwick.