Mainstream Outlets Rush To Amplify Trump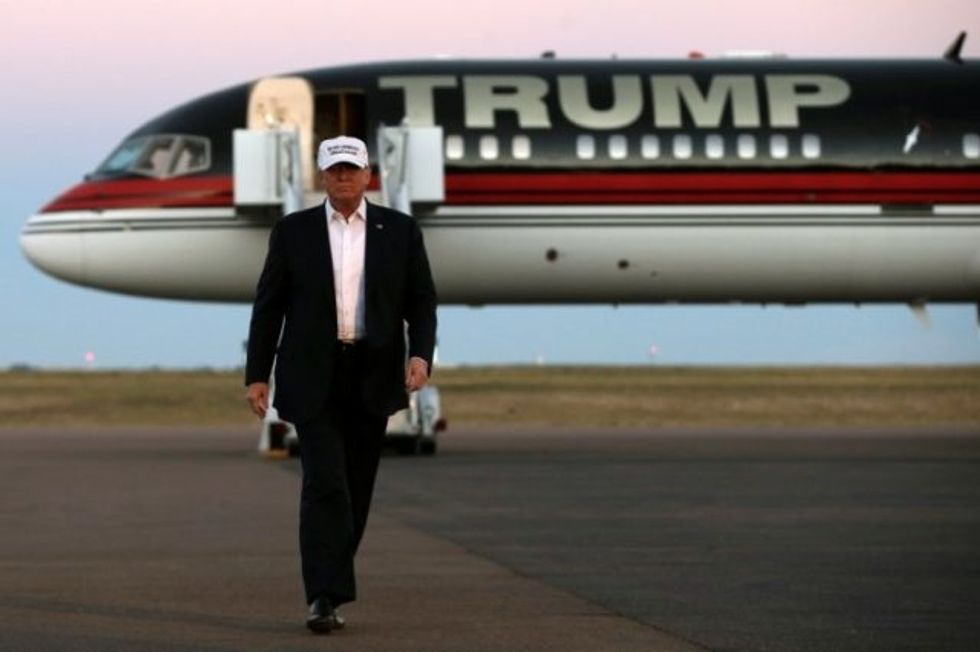 Reprinted with permission from Media Matters.
Media allowed President-elect Donald Trump to, once again, take over the news narrative with his Twitter activity — this time with a series of vague tweets in which he claimed he would be leaving his business to avoid conflicts of interest. The announcement, however, provides no details about what will become of his business holdings and distracts from news that highlights the degree to which those holdings are ripe for future conflicts.
In a series of tweets on November 30, Trump announced that he will be "holding a major news conference" on December 15 to discuss his plans for "leaving" his "great business in total in order to fully focus on running the country." Trump added that while he is "not mandated" to "do this under any law, I feel it is visually important, as President, to in no way have a conflict of interest with my various businesses."
As The Washington Post's Aaron Blake pointed out, "The only real news in those Trump tweets is that he'll actually be doing a press conference," given that Trump has already said that he would hand off management of his businesses to his children. The tweets included no new information on how Trump's business dealings would be handled after he, allegedly, leaves them behind. But that reality didn't stop media from making a story out of the tweets and leading with it.
USA Today:
CNN:
The Associated Press:
ABC News:
CBS News:
NBC News:
The tweets do nothing to squash mounting concerns over the conflicts of interest Trump could face as president, and it's unclear whether his promised response would address these conflicts. Shortly after the election, a Trump Organization spokesperson told CNN that Trump was planning to transfer "'management of The Trump Organization and its portfolio of businesses to Donald Jr., Ivanka and Eric Trump,'" his children. But as ethics experts explained to Politico, "installing Trump's adult children as caretakers doesn't eliminate conflict questions, since he'd still know what his interests were, and he'd presumably still be in contact with his children."
With his tweetstorm, Trump also continued his pattern of hijacking the media narrative when it suits him. In this case, Trump's tweets give media outlets an excuse to downplay or ignore reports about the "ethical concerns" raised after the Kingdom of Bahrain reserved space in Trump's D.C. hotel. Trump also used his tweets to continue to disseminate information on his own terms, which in the past has allowed him to avoid hard interviews and limit his press conferences.
Media are falling into Trump's trap again by giving his tweets the front-page treatment.
IMAGE: Republican presidential nominee Donald Trump walks off his plane at a campaign rally in Colorado Springs, Colorado, U.S., September 17, 2016. REUTERS/Mike Segar