Trump Vows To End Addiction With 'Some Great Commercials'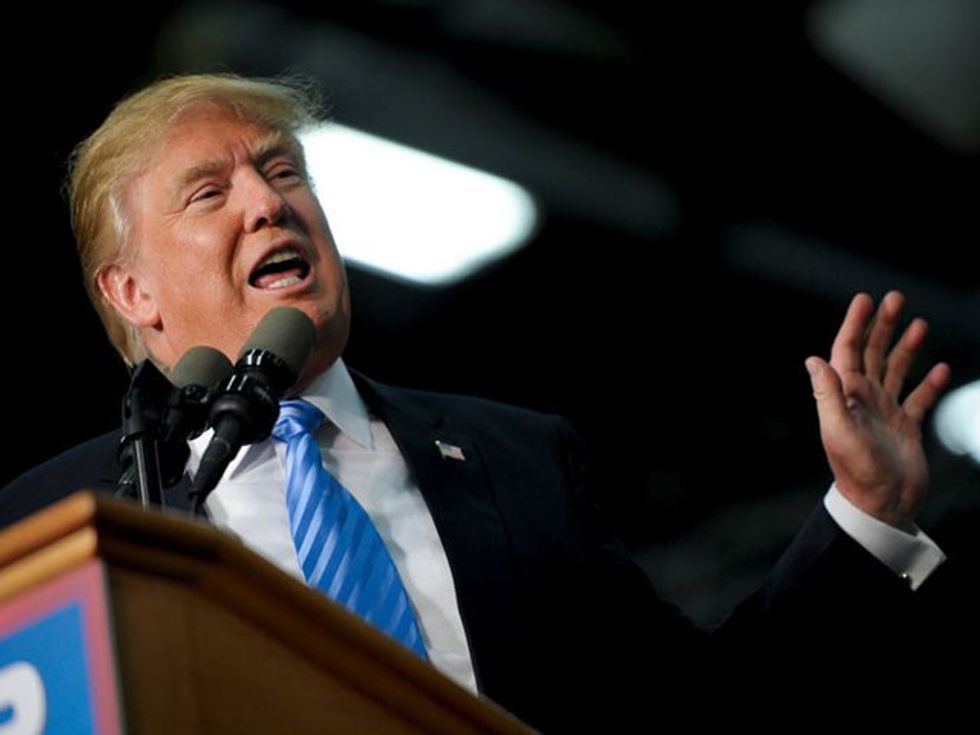 Reprinted with permission from Shareblue.com
Trump gave a rambling and incoherent speech to promote his opioid crisis initiatives, which included the absurd claim that he could end drug addiction by airing television commercials.
"This is something that I have been very strongly in favor of," Trump told the crowd at Manchester Community College in New Hampshire Monday afternoon. "Spending a lot of money on great commercials showing how bad it is."
Trump didn't say how much money he wants to spend.
"When they see these commercials, they say 'I don't want any part of it,' that's the least expensive thing we can do," Trump said. "Where you scare them from ending up like the people in the commercials, and we'll make them very, very bad commercials."
Trump promised a "large-scale rollout of commercials that show how bad it is for the kids," adding that "when they see those commercials, hopefully they're not going to be going to drugs of any kind, drugs of any kind."
Trump's speech also included his bizarre plan to imitate some of the world's most brutal dictators by imposing the death penalty on drug dealers. Trump also used the speech to launch an extended and vitriolic political attack on Democrats over immigration policy.
Trump's plan to end drug addiction through advertising is, of course, not new, and already a failure. Programs like Nancy Reagan's "Just Say No" campaign and "D.A.R.E." have been around for decades, and have proven ineffective at best, and harmful at worst.
Trump has exploited the politics of the opioid epidemic for a very long time, but his administration has done worse than nothing, cutting funding for anti-drug programs and handing off the issue to a sham policy initiative headed by Kellyanne Conway.
Trump's "plan" to kill drug dealers and run anti-drug commercials will be more of the same: long on political exploitation, and very short on results.