Trump Would Be Horrible For The Environment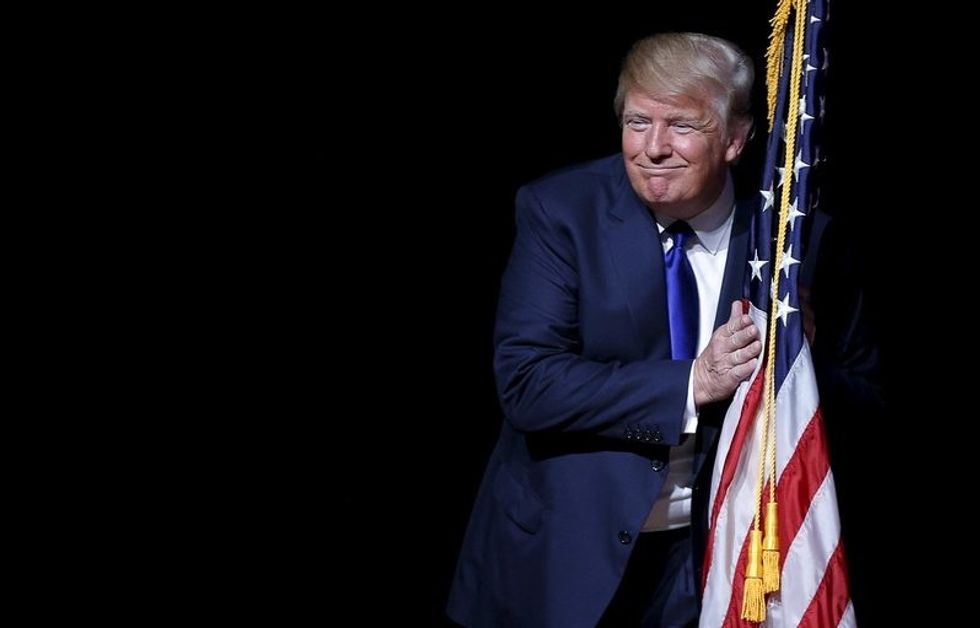 American environmental quality will become yet another victim of a Donald Trump administration, according to a conservationist advocacy group.
Following the suspension of both John Kasich and Ted Cruz's campaigns, the League of Conservation Voters sounded the alarm on the environmental consequences of a Trump presidency. The billionaire racist has made his name in this election combining several conservative talking points about immigration and women's rights. Donald Trump's position on the environment has been equally as reactionary.
The concept of global warming was created by and for the Chinese in order to make U.S. manufacturing non-competitive.

— Donald J. Trump (@realDonaldTrump) November 6, 2012
Throughout his campaign, Donald Trump has made environmental destruction into a necessary act of maintaining American global hegemony, especially when contending with a rising China. The planet's ecological balance is not worth saving if it means America can't be on top, even if climate change is a threat to all the earth.
But Donald Trump's tweet doesn't fully explain his position on the environment. In a Fox News interview, he called for the Environmental Protection Agency to be gutted.
"Environmental Protection, what they do is a disgrace.  Every week they come out with new regulations," he said to host Chris Wallace. "We'll be fine with the environment.  We can leave a little bit, but you can't destroy businesses."
In another interview with fellow climate change denier Bill O'Reilly, he even claimed that the EPA was bad for the environment. "They're actually going around and causing damage as opposed to saving damage, tremendous amount of money, tremendous fraud, tremendous abuse," he said. "Bill, we're talking about tremendous amounts of money."
The reality, however, is that the EPA received $8 billion in funding last year, apparently a "tremendous amount of money" for the billionaire. The EPA's budget has already been subject to the funding cuts Trump championed. In 2010, the agency had $10 billion in funding, a decrease of $2 billion over 5 years. Even as the Paris climate summit —  an unprecedented meeting of 195 nations acknowledging the serious threat climate change — took place, Donald Trump said he would've skipped the summit and criticized Obama's speech, which impressed upon world leaders the importance of addressing the issue.
"I think one of the dumbest statements I've ever heard in politics, in the history of politics as I know it, which is pretty good, was Obama's statement that our number one problem is global warming," he said.
Environmental issues just aren't sexy enough for Trump. That's the only logical explanation, at least, for his near complete silence on what President Obama has called the "man-made disaster" in Flint, Michigan, where untreated water from the Flint river corroded lead pipes and poisoned the city for months on end.
"A thing like that shouldn't happen, but again, I don't want to comment on that," Trump said when asked about the city in January. "They've got a very difficult problem and I know the governor's got a very difficult time going. But, you know, I shouldn't be commenting on Flint."
This is, perhaps, a peek into government as the reality show billionaire imagines it operates: without consequences, and without accountability.