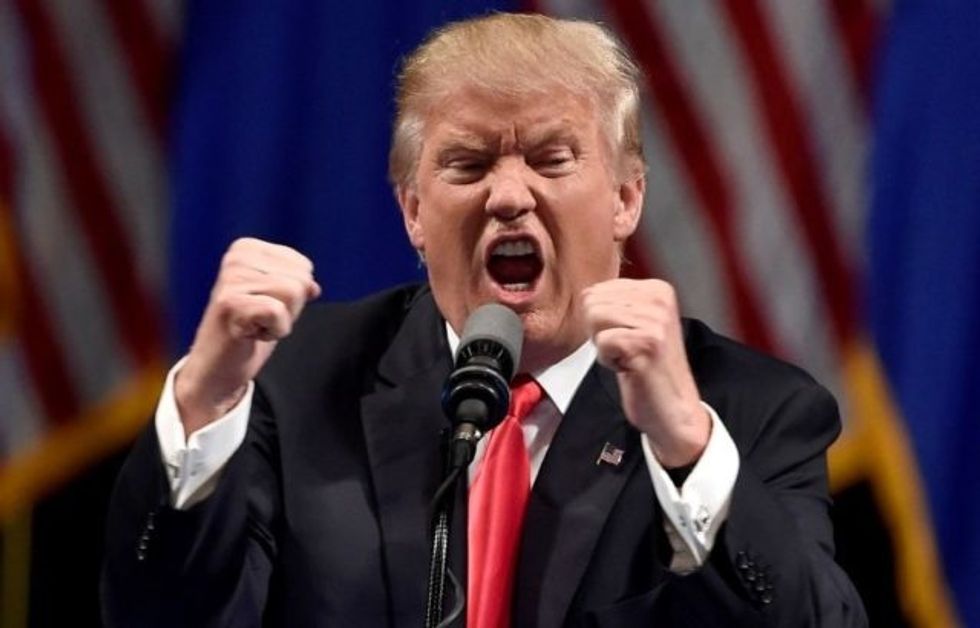 It's true. Donald Trump probably should be winning this election.
That's not just the assessment of Trump himself — who has reached the stage of mourning where all he does is complain about how powerless he is to the mean old press and warn his supporters that their votes probably won't even count. That's the verdict of the "Time for a Change" model developed by political scientist Alan I. Abramowitz, which has correctly predicted every presidential election since 1988.
But Abramowitz doesn't see a Trump victory coming any more than Trump does.
"Based on the results of other recent presidential elections, however, as well as Trump's extraordinary unpopularity, it appears very likely that the Republican vote share will fall several points below what would be expected if the GOP had nominated a mainstream candidate and that candidate had run a reasonably competent campaign," he wrote last week. "Therefore, despite the prediction of the Time for Change model, Clinton should probably be considered a strong favorite to win the 2016 presidential election as suggested by the results of recent national and state polls."
Americans want a change. Maybe it's the eight years of a Democrat. Maybe it's the 36 years of conservative economics spewing money up while trickling nothing down.
Whatever the cause, it's increasingly clear the change they're seeking won't be coming from Donald Trump.
In a recent YouGov poll, 50 percent of voters found that Trump's version of change feels more like regression, which makes sense since that's the promise of his campaign — to return American to a time when minorities, the LGBTQ community, women and people with pre-existing conditions had fewer rights.
If Trump ends up winning, it will be because Hillary Clinton presents a too rosy view of the possibilities America faces. But Trump's defeat will come from his assertion that he "alone" can deliver a change that America doesn't want.
It isn't just Trump's policies that are extraordinarily unpopular. It's the man, personally.
While about 30 percent of the population loves him and would believe him if he started quoting passages from The Hobbit and insisting they were from the Gospel of Luke, much of America senses that he's trying to sucker them with a constant stream of lies and propaganda more suited for convincing cult members to drink Kool-Aid than sustaining a democracy.
Here are the five biggest lies Trump keeps trying to sell a nation that  doesn't seem to be in the market for his nonsense.