Trump's Convention Made People Less Likely To Vote For Him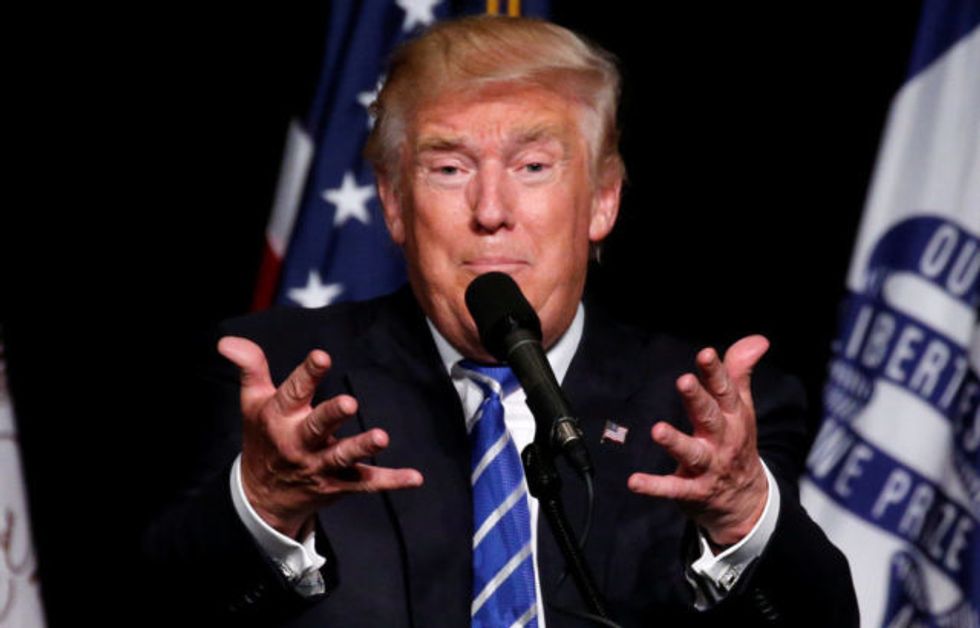 To be frank, most polls aren't worth writing about. Especially in this election season, with its day-long, Serlingesque controversies and without much substantive talk of policy proposals or qualifications, polls come and go with the tone of the news cycle.
But when a poll displays a real change of course from the historical example, it's worth noting. Such a poll was released today.
After the Democratic convention, 45 percent of respondents to a Gallup poll said they were more likely to vote for Hillary Clinton, compared to 41 percent who said they were less likely to vote for Clinton.
Donald's is a different story: After the Republican convention, just 36 percent of respondents said they were more likely to vote for Trump, compared to 51 percent who said they were less likely to vote for him.
The same trend held for views of both conventions overall: Respondents viewed the Democratic Party more favorably after their convention, 44-42, but they viewed the Republican Party less favorably after the RNC, 35-52.
In short: Trump may have been better off skipping the convention altogether. Gallup explained the bizarre results:
Gallup has asked this question about Democratic and Republican national conventions since 1984, with the exceptions of the 1984 and 1992 Republican conventions. The 2016 Republican convention is the first after which a greater percentage of Americans have said they are "less likely" rather than "more likely" to vote for the party's presidential nominee.
Trump has pointed to a victory in the initial television ratings for both conventions: 34.9 million watched his speech, while only 33.8 million watched Clinton's, on average, across 10 broadcast and cable channels and PBS.
But Gallup's polling suggests there may have been plenty of people in Trump's audience who were convinced by his speech — to vote for someone else.
Photo: Republican presidential nominee Donald Trump speaks during a campaign rally in Cedar Rapids, Iowa, U.S., July 28, 2016.  REUTERS/Carlo Allegri