'Ludicrous, Complete Fiction': Ex-Officials Mock Trump Claims About Declassifying Papers
@next2godwin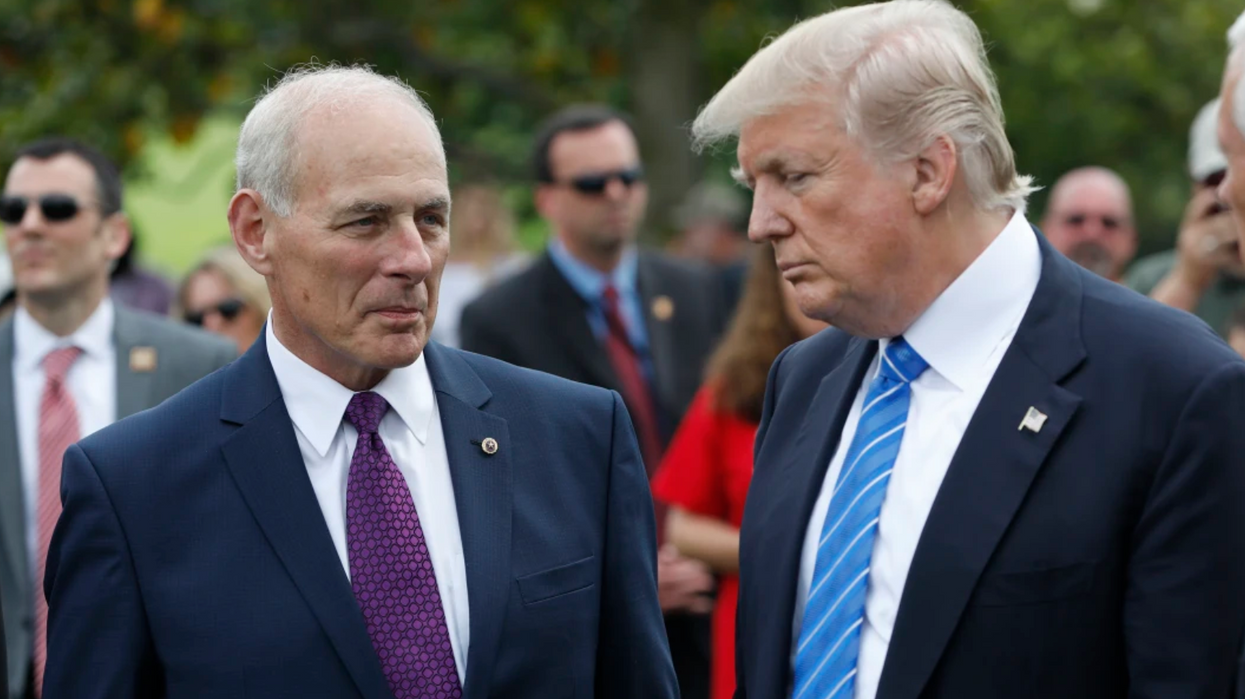 Several former Trump Administration officials have slammed assertions that former President Trump issued a "standing order" to declassify documents he took from the Oval Office to the White House residence.
After the FBI's August 8 raid of Trump's Mar-a-Lago residence — during which 11 sets of classified documents, including some labeled "top secret," were seized — Trump's team issued a statement that stated "a standing order that documents removed from the Oval Office and taken to the residence were deemed to be declassified the moment he removed them."
\u201cStatement from Trump Office: As we can all relate to, everyone ends up having to bring home their work from time to time\u2026 He had a standing order that documents removed from the Oval Office taken to the residence were deemed to be declassified..\u201d

— Acyn (@Acyn) 1660353404
According to CNN, 18 former top Trump Administration officials — some of who the network didn't identify to spare them Trump's retaliation — said they didn't hear of such an order during their time in the White House and that assertions of such an order were false.

Trump took to social media after the raid to insist that the documents at Mar-a-Lago were no longer classified.
Many of the officials who spoke to CNN laughed at the claims made by Trump and derided the notion of such a standing order as "laughable," "foolish," and "total nonsense." A senior administration official, CNN said, called the claim "bullsh*t."
"Nothing approaching an order that foolish was ever given," said John Kelly, a former Trump White House chief of staff. "And I can't imagine anyone that worked at the White House after me that would have simply shrugged their shoulders and allowed that order to go forward without dying in the ditch trying to stop it."
Mick Mulvaney, another Trump chief of staff to speak to CNN, dismissed the notion, saying he wasn't "aware of a general standing order" during his tenure.
"Official after official scoffed at the claim Trump had a standing order to declassify documents that left the Oval Office and were taken to the residence," CNN noted in its report.
A senior White House official called the "standing order" claims "nonsense," saying, "If that's true, where is the order with his signature on it? If that were the case, there would have been tremendous pushback from the Intel Community and [the Department of Defense], which would almost certainly have become known to Intel and Armed Services Committees on the Hill."
Security experts have also disputed the blanket claims of declassification emanating from within the circle of Trump's allies, saying such an order would leave a paper trail and not "just be an idea in his head."
"It can't just be an idea in his head. Programs and officials would have been notified. There is no evidence they were," David Laufman, former chief of the Justice Department's counterintelligence division, told CNN.
"The president is the ultimate classifier and de-classifier — but he can't just wave a magic wand, and he can't do it in secret," Douglas London, a former CIA agent, told ABC News.
"If [Trump] and his allies are defending his handling of these documents by claiming that they're no longer classified, they need to show the paper trail," he added.
In a piece published by Lawfare, Jeh Johnson, a former Defense Department attorney and Obama Administration Homeland Security secretary, called Trump's "standing order" claim "nothing short of laughable."
"[P]art and parcel of any act of declassification is communicating that act to all others who possess the same information, across all federal agencies," Johnson wrote. "This point holds true regardless of whether the information exists in a document, an email, a power point presentation, and even in a government official's mental awareness. Otherwise, what would be the point of a legitimate declassification?"
Olivia Troye, former Vice President Mike Pence's ex-homeland security adviser, called the blanket declassification claim "ludicrious" and said that "there would be a paper trail of this blanket authority being the case, and in two and a half years of working in national security in the White House, not once did I ever hear this discussed."
Rolling Stone reported on Thursday that FBI have been grilling several ex-Trump staffers to ascertain if anyone beside Trump was privy to the former President's issuance of such a tall order.
However, the classification status of the documents seized by the FBI from Trump's abode in Florida "doesn't really matter, as it's likely that Trump's actions broke the law," according to Truthout.
"What's listed in the search warrant is fascinating both for what it includes and what it doesn't include," a former general counsel of the National Security Agency, Glen Gerstell, told NPR, referring to the Espionage Act statute in the search warrant federal investigators executed at Mar-a-Lago. "What it doesn't include…is a statute that makes it a crime to knowingly remove or retain classified documents," Gerstell added.