Trump's Inaugural: A Hostile Transfer Of Power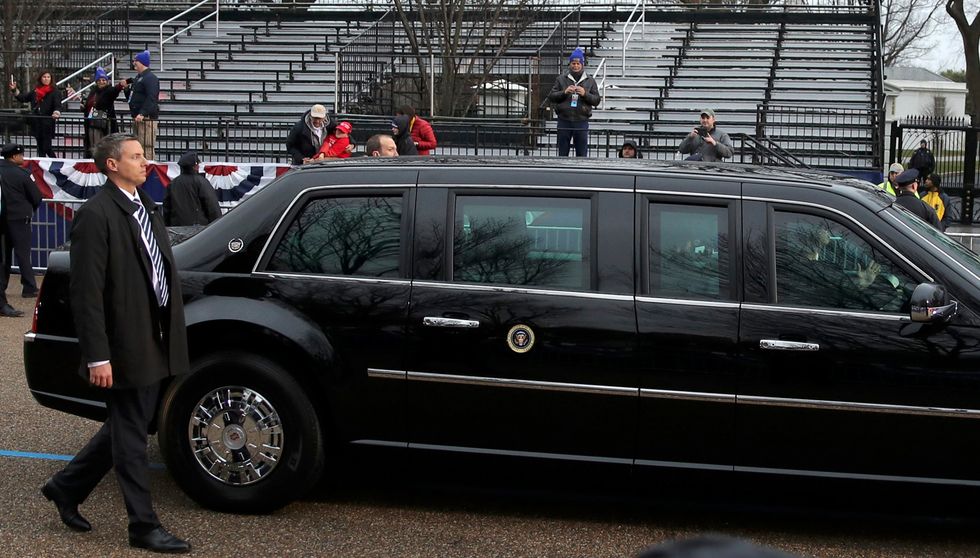 Everyone who wondered what Steve Bannon has been doing in Trump Tower now knows the answer: He was drafting the new president's vengeful and cliché-laden inaugural address, which is certainly the least impressive speech of its kind in memory and likely one of the worst in history.
With its repeated harping on "America First" and the thieving perfidy of Washington, condemning both parties in government, this speech plainly reiterated the same messages formulated by the former Breitbart.com chairman during last year's campaign. It sounded as if Trump were still on the stump, stirring up his fans, rather than seeking to unify the country and take on the profound responsibilities of the nation's highest office.
But who can blame Bannon and Trump for returning to their battle-tested themes? Gazing out over the National Mall toward the Washington Monument, where a crowd less than a fourth the size of Obama's 2009 audience stood, and pondering their dismal approval ratings, they had to yearn for the wild enthusiasm of rallies past. What better way to revive the base than to conjure again that dark vision of an America brought low by crime, drugs, immigration, joblessness — and elitist conspiracies at the center of government?
Of course, there is a good reason why a new president — especially one who failed to win the popular vote in an extraordinarily rancorous election — should try to strike a generous and welcoming note on Inauguration Day. The task of governing that the chief executive faces is vast, complex, and daunting, as Trump is now learning, and demands at least a gesture toward national unity. An inaugural speech crafted to encourage such harmony is the mood music of our "peaceful transfer of power." And by the time a president takes office, the country is usually weary of partisan bitching and expects the victor to display a measure of grace.
Or at least most of the country expects the president to do that. But Trump's most fervent supporters may well have been pleased to hear him echo their anger once more. When he vowed that he was giving them back their country and that they would never be ignored again, he directly appealed to the resentments that brought him unexpectedly to power.  Even when he offered a few rhetorical tropes against "prejudice," Trump sounded insincere and perfunctory.
But if it is thrilling to agitate the base, it is also tempting to take that strategy too far. While Trump and Bannon may not worry much about bad reviews and raised eyebrows, what the speech promised will be impossible to deliver. They cannot eradicate crime, which is already at historic lows, and they have no idea how to cope with drug abuse. They cannot wipe radical Islam from the face of the earth, which would require military action far beyond the scope and capacity of the United States. They cannot bring back the jobs that have disappeared through automation and trade, which will only be made worse by the punitive measures they have threatened.
More troubling than the false promises and fake facts, which have long since become standard for Trump, was the unrelieved expression of fury. Clearly he and Bannon have decided they know no other way of speaking to the country effectively. So this new president won't even attempt to bring an uplifting moment or send a signal of calm. He can only do outrage and clamor.
It is impossible to govern the country in this style, as we see already in Trump's failure to fill so many vital positions that he was forced to ask Obama appointees to remain in place. Months after the election, he remains obsessed with his Twitter feuds, enmeshed in petty scuffles that reinforce the doubts of the broad public, stimulate his innate rage, and reinforce a destructive loop. His inaugural address was merely another version of the same degraded monologue, at a moment that demanded something else entirely. It was yet another sign of worse to come.  
IMAGE: Secret Service agents walk alongside of President Donald Trump's limousine as it passes empty viewing bleachers during the inaugural parade that followed his swearing in at the Capitol in Washington, January 20, 2017. REUTERS/Carlos Barria