Trump's Intel Nominee Ratcliffe Promoted Conspiracy Theories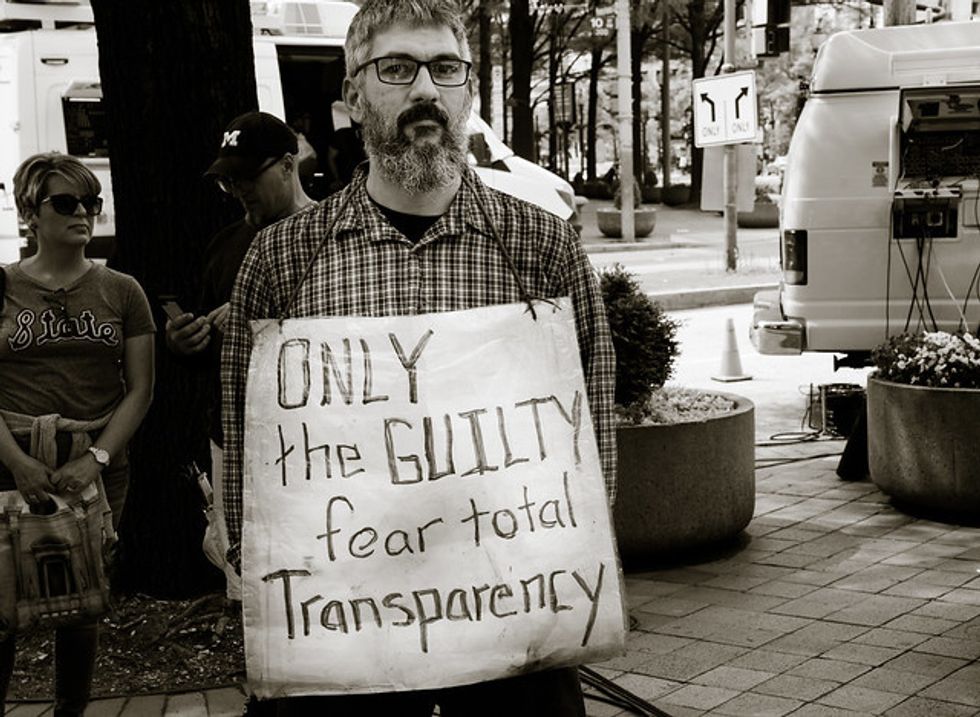 Reprinted with permission from MediaMatters.
Rep. John Ratcliffe (R-TX), President Donald Trump's newly announced pick to be the next director of National Intelligence overseeing the 17 U.S. intelligence services, doesn't have much experience in intelligence. Previous occupants of the position have had long careers serving in the U.S. Senate, military, foreign service, or intelligence agencies. By contrast, Ratcliffe, a former U.S. attorney and small town mayor, is a third-term congressman who joined the House Intelligence Committee a scant six months ago.
What Ratcliffe really brings to the table is a willingness to protect Trump from the implications of former special counsel Robert Mueller's probe into Russian interference in the 2016 presidential election by parroting the fantasies of the president's most ardent Fox News defenders.
A few days after interviewing for the job, the congressman benefited from the opportunity to "essentially audition for the president" during Mueller's Wednesday hearings, The New York Times reported. If those hearings were Ratcliffe's audition, then callbacks came Thursday when he used an interview on Fox & Friends, one of the president's favorite programs, to play the network's anti-Mueller hits to the audience of one.
On Fox, Ratcliffe claimed that the Mueller Report was written by "a bunch of lawyers that didn't like Donald Trump." He suggested that the way "Russia really did interfere" with the election was with a "fake dossier" provided to Democrats. And he accused former Democratic presidential nominee Hillary Clinton and former FBI Director James Comey of violating the Espionage Act, adding that the Justice Department probe that Attorney General William Barr has ordered could provide "accountability."
"The big winner yesterday," he added at one point, "was Donald Trump, because impeachment is dead."
Trump is trying to replace someone who refused to operate in his personal interest with someone who will. Outgoing National Intelligence Director Dan Coats lost the president's favor by loudly defending the U.S. intelligence service's conclusion that Russia interfered with the 2016 presidential election to benefit Trump, and he has sounded the alarm that the Kremlin will target the 2020 elections as well. Ratcliffe, meanwhile, has adopted Fox host Sean Hannity's moronic position that the "real collusion" during the 2016 election was between Russia and the Democrats.
Such a personnel shift can have profound consequences. Trump forced out former Attorney General Jeff Sessions because Sessions was unwilling to use the Justice Department to defend the president and punish his enemies. His replacement, Barr, had publicly indicated that he was willing to do so; as attorney general, Barr opened the investigation into the inception of the Mueller probe that Fox hosts had demanded.
Trump wants a National Intelligence director who will similarly parrot Fox conspiracy theories and use the office to the president's benefit. In Ratcliffe, he believes he's found his man.