#EndorseThis: Trump's Own High School Villain Repeats His Many Lies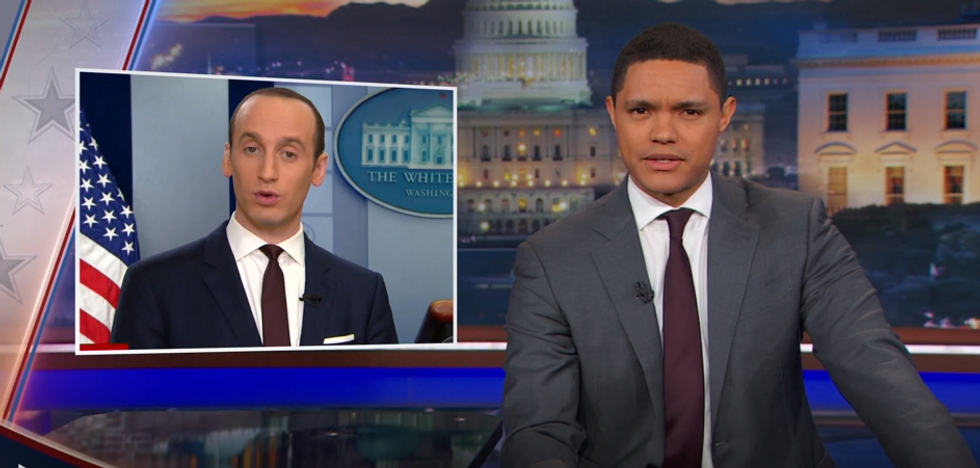 While Donald Trump jetted off to Mar-a-Lago for the weekend to stay warm and avoid all contact with reporters, his so-called top policy adviser, number one fan, and Smeagol in a suit, Stephen Miller, stayed behind to face a different kind of heat on the Sunday morning shows.
If Miller's appearance on the Sunday shows reminded you of the least liked person in high school, that's probably because not so long ago, he was in fact the least popular student at Santa Monica High School. As Trevor Noah points out, no one wanted to be friends with Miller because he made fun of minorities, hated the fact that there was a gay club on campus, and even mocked the janitor.
Most kids grow out of their jackass stage, but not Stephen Miller — which makes him the perfect mouth-piece for Trump.
Watch as Miller fully commits to Trump's voter fraud lies by offering to go on any show to shout from the rooftop that "the powers of the president to protect our country are very substantial and will not be questioned" because "Donald Trump is correct 100 percent of the time."
The only thing missing from Miller's interviews — which Trump loved — was an evil henchman laugh. Is he working on that for future interviews?