Trump's Response To 50 Republican National Security Officials: 'They Don't Feel Relevant'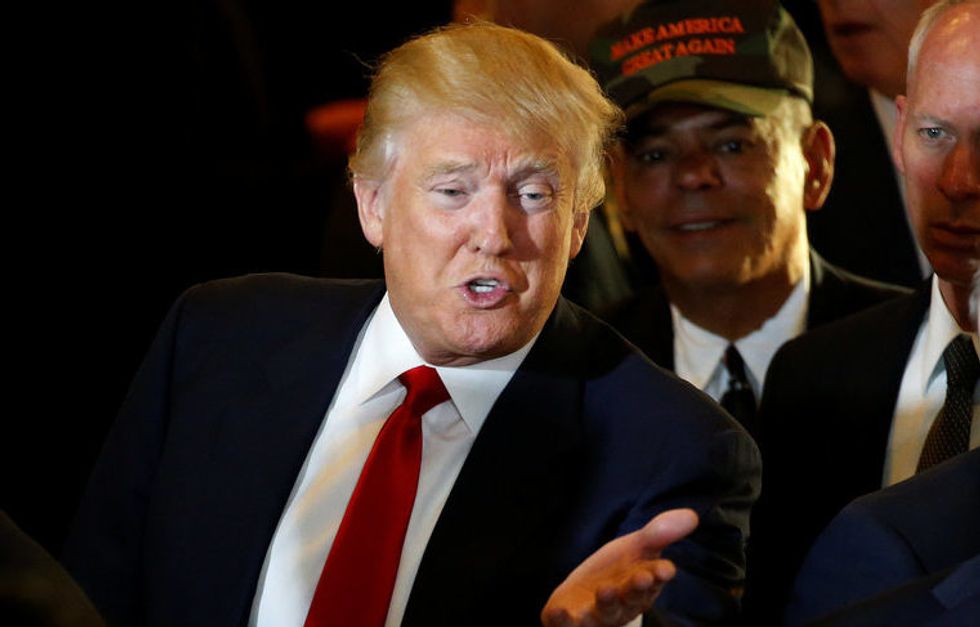 Donald Trump's response to the 50 Republican national security officials who signed a letter declaring him a risk to the country's security was to claim they were bitter about not being involved with his campaign.
The letter, signed by top profiles in national security including Michael Hayden, former director of the C.I.A., stated that Trump "lacks the character, values and experience" to lead the country. It also asserted Trump would end up being "the most reckless president in American history." The letter promised that none of the signatories would be voting for Trump.
Trump hit back during an interview on Fox Business Tuesday morning, claiming that the officials were bitter at not being invited to the Trump campaign.
"[…] I wasn't using any of them and they would have loved to have been involved with the campaign," Trump said.
He also attempted to blame the group of signatories for a number of nonspecific problems: "Look where the country is now on national policy. Look what we are in defense. Look where we are. Look at the mess we are in. Whether it's the Middle East or anyone else."
"Look at the terrible job they've done," he continued. "I hadn't planned on using any of these people."
The signatories joined a growing list of Republicans refusing to support Trump, including, most recently, Sen. Susan Collins of Maine.
Trump's response concluded by claiming the letter was a push for publicity for the signatories: "They don't feel relevant because of that and they form a group and they go out and try to get some publicity for themselves and they hope that somebody else other than Trump wins because that way they can get a job."
Photo: U.S. Republican presidential candidate Donald Trump speaks to a member of the media following a news conference at Trump Tower in the Manhattan borough of New York, U.S., May 31, 2016 REUTERS/Carlo Allegri