Trump's Trade War Already Cost Farmers $1 Billion — In Nebraska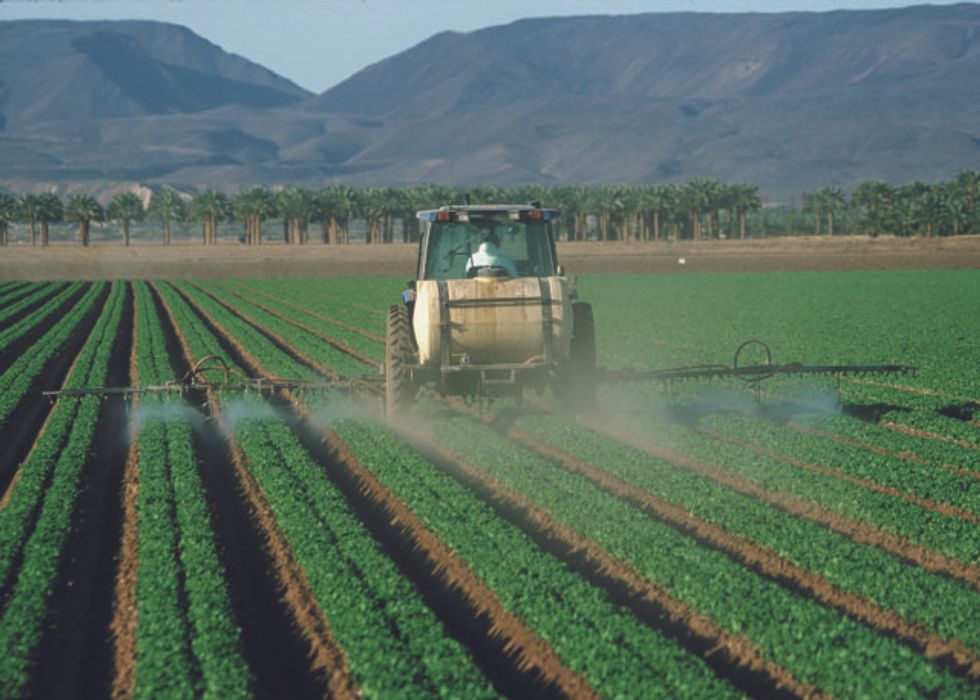 Reprinted with permission from Shareblue.
Trump's disastrous trade war is hammering farmers in the midwest, with a new report showing the state of Nebraska will lose more than $1 billion in 2018 alone.
In an analysis, the Omaha World-Herald calls "eye-popping," the Nebraska Farm Bureau laid out the extent of the damage done by Trump's trade war.
Losses to Nebraska farm revenues due to the trade war is between $695 million and $1.026 billion in 2018 alone, Jay Rempe, Nebraska Farm Bureau's senior economist, told the World-Herald.
"That's roughly 11 to 16 percent of the export values of Nebraska agriculture goods in 2017," he added.
But the damage extends further than farmers. Since fewer people are buying products, fewer laborers are employed, and there are other ripple effects too. When accounting for the broader economic impacts, the Nebraska Farm Bureau estimates the pain Trump is inflicting to the entire state of Nebraska increases to between $859 million and $1.2 billion.
Corn, soybeans and pork are the commodities that have taken the brunt of the damage, according to Rempe.
Farmers in the upper midwest are seeing spikes in bankruptcies, thanks in large part to Trump's trade war.
Families and communities are suffering, but the response from the Trump administration has been callous at best, bordering on outright cruel.
Trump suggested that farmers just suck it up and take one for the country. "I'll tell you, our farmers are great patriots," Trump said in April. "These are great patriots. They understand that they're doing this for the country," he added.
As the trade war lingered into summer, Agriculture Secretary Sonny Perdue compared the income loss to dieting. "It's a little bit like weight loss," Perdue said in July. However, $1 billion in losses does not sound like a "little bit."
In the run-up to the midterm elections, Trump sought to buy off farmers with by pledging a $12 billion bailout plan. (The Nebraska Farm Bureau's report did not incorporate this bailout in their analysis.)
Farmers saw straight through it.
"This is an election ploy," Michael Slattery, a soybean, corn, wheat and alfalfa farmer in Wisconsin, lamented. "And we as farmers are playing the dupes again in this whole process."
Slattery was right, as the bailout has been hampered by red tape and slow to dole out the relief to farmers. Just another of Trump's failures.
Trump once claimed trade wars are easy to win. Not only is this clearly not true, but the collateral damage left in Trump's wake are families and neighbors in Wisconsin, Iowa, Nebraska, and across the country.
Published with permission of The American Independent.