Trying To Prevent Heroin Deaths One Shot At A Time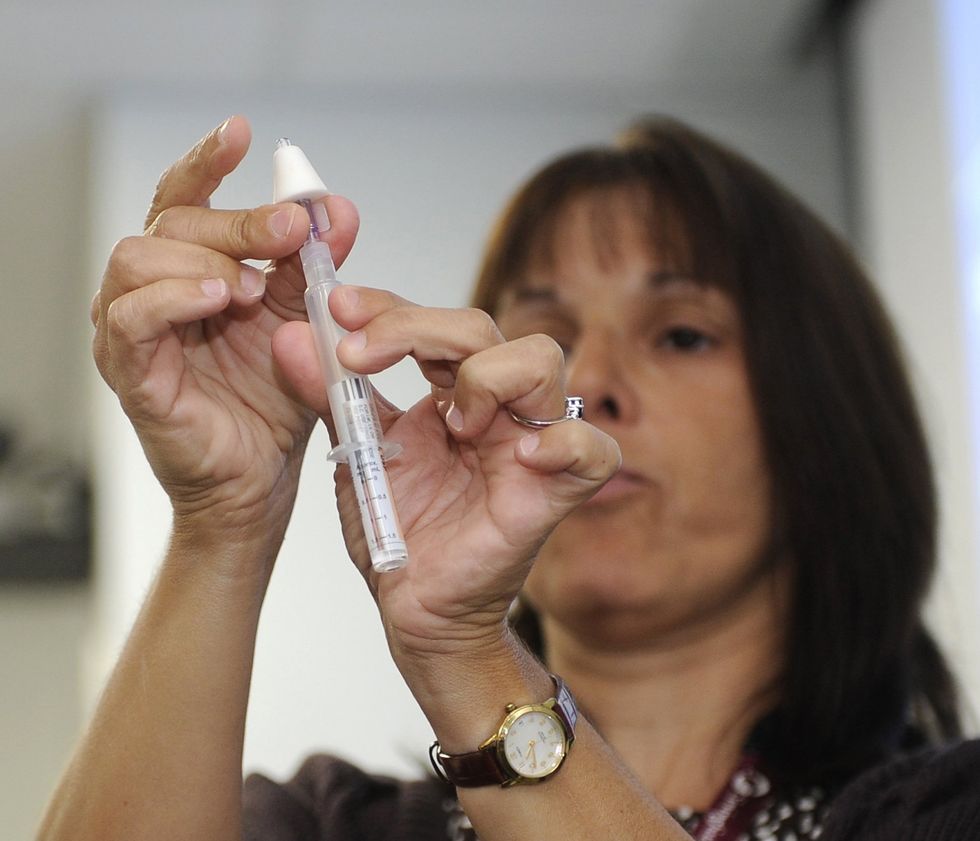 By Jean Marbella, The Baltimore Sun
BALTIMORE — Robert Taylor Jr., and Camille Haviland thought they were being safe — within the bounds of their dangerous heroin habit, that is.
Having bought from a new dealer, Taylor tried just one capsule instead of his usual three or four. Haviland left on an errand; when she returned 15 minutes later, she found him collapsed on the ground, bluish and not breathing.
She started CPR. When paramedics arrived, they injected Taylor with the overdose-reversing drug naloxone.
"At the time, I would have liked to have had this," Haviland said recently after she and Taylor were trained and certified to administer the drug themselves. "I've had a lot of friends die because people just left them."
Maryland health officials, desperate to stem an 88 percent rise in heroin overdose deaths from 2011 to 2013, have launched an initiative to put naloxone into the hands of addicts, their families, police, and other nonmedical personnel.
Heroin in particular is taking a toll: Of the 848 people in Maryland who died of drug or alcohol intoxication last year, 464 overdosed on heroin. The grim trend continues this year: In the first three months, the most recent for which statistics are available, 148 of the 252 who died had used heroin.
The city and region have struggled for decades with high rates of heroin addiction, but fatalities are on the rise here, as elsewhere in the country, as purer forms of the drug, or formulations that include another potent opioid, fentanyl, become more widely available, health officials say.
As a result, states increasingly are turning to naloxone, also known by its brand name, Narcan, which reverses overdoses of heroin and other opioids such as oxycodone, but not of cocaine and other drugs. In 2012, then-federal drug czar Gil Kerlikowske called for broadening naloxone's availability, saying that for some addicts it could be "the difference between life and death."
Taylor and Haviland, who attended a class at the Howard County Health Department in Columbia last month, started methadone programs during the winter and say they are committed to their recovery. They say having naloxone in their apartment in Laurel gives them a sense of security in case of an emergency.
"I hope I never have to use it," Haviland said. "We both have a lot of goals now. We're just tired of getting high. We want a life, we want something better."
Naloxone works by attaching itself to the same parts of the brain that receive heroin and other opioids, and reversing the effects of the drugs.
Photo: Baltimore Sun/MCT/Haddock Taylor
Interested in health news? Sign up for our daily email newsletter!