Tsarnaevs Might've Had Help In Boston Marathon Attack, Prosecutors Say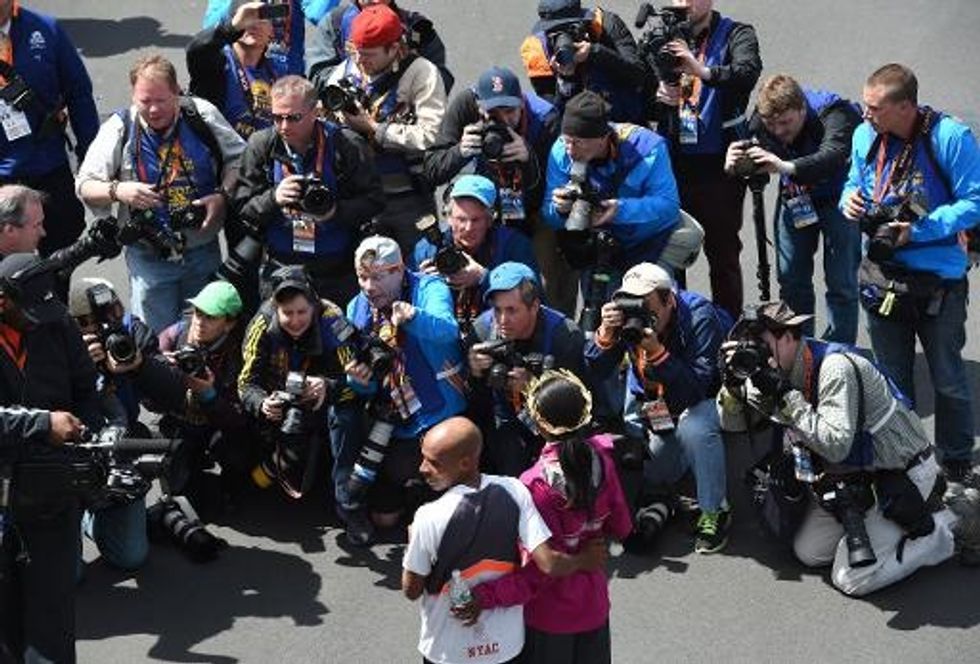 By Richard A. Serrano, Tribune Washington Bureau
WASHINGTON — Federal prosecutors said Wednesday that the Tsarnaev brothers may have received help in building the two bombs that exploded at last year's Boston Marathon, although they did not identify any potential suspects except to suggest the pair were inspired by al-Qaida operatives overseas.
In court papers, prosecutors said Dzhokhar and Tamerlan Tsarnaev had emptied hundreds of packages of fireworks to create fuel for the bombs. Yet no powder residue was found in their apartments or three vehicles, "strongly suggesting that others had built, or at least helped the Tsarnaevs build, the bombs, and thus might have built more" explosive devices, the documents say.
Prosecutors did not say whether they still believed that theory or were convinced now that the two immigrant brothers from the Russian republic of Dagestan had acted alone when they allegedly detonated two homemade bombs that killed three people and injured more than 260 near the finish line of the race on April 15, 2013.
Prosecutors also revealed several new details about the bombs. They said the fuses were fashioned from Christmas lights and the improvised remote-control detonators were built from model car parts.
"These relatively sophisticated devices would have been difficult for the Tsarnaevs to fabricate successfully without training or assistance from others," prosecutors wrote.
Tamerlan Tsarnaev, 26, died after a shootout with police four days after the bombing. His younger brother, Dzhokhar, now 20, was wounded and captured in a boat stored in a nearby yard in Watertown, a Boston suburb.
In notes found in the boat, scrawled in pencil, he defended the bombings as retaliation for Americans killing "innocent civilians" abroad, authorities say. He also wrote that he was "jealous" of his slain brother.
"I do not mourn because his soul is very much alive," he wrote. "God has a plan for each person. Mine was to hide in this boat and shed some light on our actions."
Prosecutors said the writing "bears hallmarks of al-Qaida-inspired rhetoric, suggested that Tsarnaev might have received instruction from a terrorist group." They said his repeated use of the word "we" suggested that "others might be poised to commit similar attacks and that Tsarnaev was urging them on."
Tsarnaev faces 30 charges and could face the death penalty if convicted in connection with the bombings. Prosecutors filed the papers to oppose a motion by Tsarnaev's lawyers to keep his statements to the FBI, made while he was hospitalized after his capture, from being used in court.
The defense contends that he gave the statements under duress, when he was sedated.
But prosecutors said the FBI questioned Tsarnaev under a public safety provision in the law that allows authorities to hastily gather information if they believe lives are in jeopardy.
"The government did nothing wrong," prosecutors said.
At the hospital, they said, Tsarnaev "readily admitted" that he and his brother had carried out the bombings. They said he was "responsive, coherent and clear-headed."
Timothy A. Clary AFP