Two Police Brass Killed Trying To Defuse Bombs Near Egyptian Palace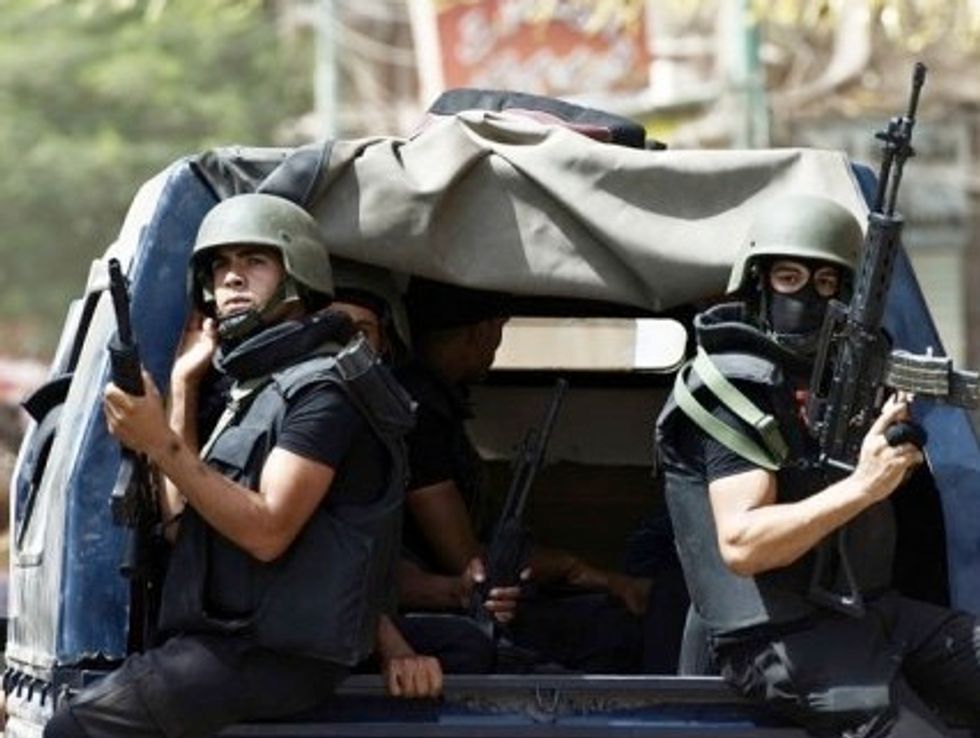 By Laura King and Amro Hassan, Los Angeles Times
CAIRO — A series of bomb blasts near Egypt's presidential palace killed two senior police officials and injured 10 other people on Monday, officials and media reports said, two days after another deadly explosion struck the capital.
The three bombings occurred on a tensely symbolic day: the first anniversary of the start of massive protests that culminated in the Egyptian army removing Islamist President Mohamed Morsi from office.
After the bombs went off, authorities sealed off streets surrounding the palace in Cairo's affluent Heliopolis district. Security forces also closed Tahrir Square, the site of many of last summer's demonstrations, to sweep for explosives in advance of celebrations on Monday evening.
The government — now led by President Abdel Fattah Sisi, the then-army general who orchestrated Morsi's ouster — calls the protests that broke out a year ago the "June 30 revolution." Egyptian officials bristle at any characterization of the deposing of Morsi, the country's first freely elected president, as a coup.
In a speech marking the anniversary, Sisi, who has presided over a wide-ranging crackdown on Morsi's Muslim Brotherhood, signaled that his government would continue to deal harshly with opponents, particularly any who engage in violence.
There was no immediate claim of responsibility for Monday's bombings. The Islamist group Ajnad Misr, or Soldiers of Egypt, had claimed last week that it had planted homemade explosive devices close to the presidential palace, intending to target police.
The group also said it had penetrated palace security earlier this month and managed to smuggle a bomb inside, a claim that authorities have denied.
The two police officials who were killed Monday, one a colonel and another a lieutenant colonel, died trying to defuse two of the bombs. One other devise was disposed of safely, Egyptian media reports said.
Authorities have warned against any anniversary demonstrations this week by supporters of Morsi, who is now on trial for an array of capital crimes. Thousands of his followers are behind bars, and more than 1,400 have been killed over the last year in clashes with security forces, according to human rights groups.
AFP Photo/Khales Desouki