Two U.S. Marshals, NYPD Detective Wounded In Deadly Shootout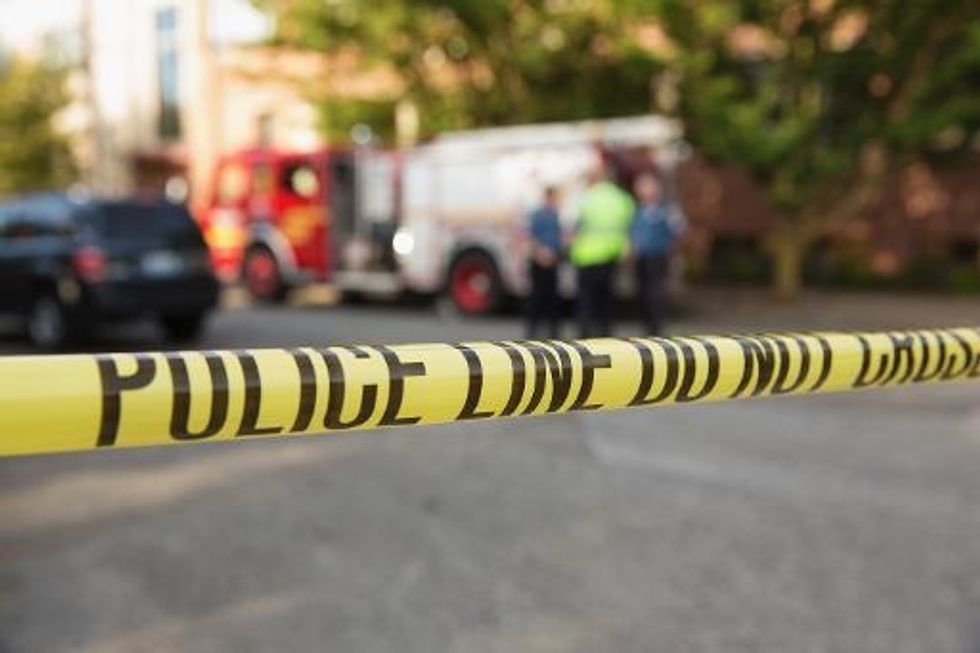 By Matt Pearce, Los Angeles Times
A suspected fugitive was killed and three law enforcement officials were wounded in a shootout in New York City on Monday, officials said.
Two U.S. marshals and a New York Police Department detective on a U.S. marshals fugitive task force were hospitalized after being shot in the West Village after trying to "engage" a suspect, Police Commissioner William J. Bratton told reporters.
"What we know at this point is it appears the injuries to the officers are not life-threatening," Mayor Bill de Blasio said at the same news conference, adding that officials were still getting information about what happened.
Local media in New York reported that the shooting happened inside a head shop called Smoking Culture and that the suspect was a California sex offender.
Bratton did not state the suspect's identity or what he was wanted for, but said a gun had been recovered from the scene.
Bratton and de Blasio's remarks came at an unrelated news conference in which both men discussed the need for more police training and better relations with the community after a Staten Island man died after being put an apparent chokehold by police officers.
AFP Photo/Mat Hayward
Interested in national news? Sign up for our daily email newsletter!