U.S. 'Alarmed' By Central Africa Violence: Kerry
@AFP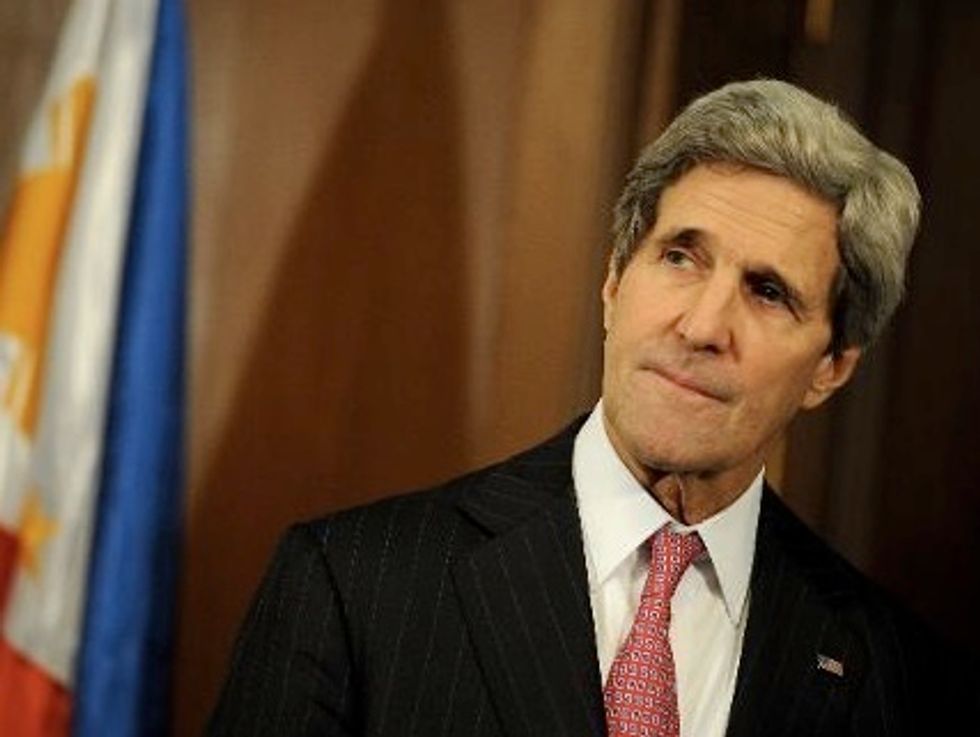 Washington (AFP) – The United States was "alarmed" by violence in Central African Republic, where two days of clashes left dozens dead, Secretary of State John Kerry said in a statement Thursday urging authorities to move quickly to hold elections.
"The continued sectarian fighting only deepens the country's wounds and makes reconciliation more difficult," Kerry said, adding the United States was "deeply disturbed" by the discovery of 20 bodies in a mass grave in the capital Thursday.
It was not clear if these figures were included in an earlier death toll by the Red Cross which said it had recovered 40 bodies since Wednesday.
"The United States believes that this crisis can only be resolved through a political process that leads to fair and inclusive elections as soon as possible," Kerry said, citing a deadline of February 2015.
The vote is needed to ensure Central African Republic has "a legitimate government that represents the will of the people," he said.
Central Africa spiralled into chaos after a March coup in which the mainly Muslim Seleka rebel group overthrew President Francois Bozize.
Rebel leader Michel Djotodia was installed as president and disbanded Seleka, however many of the rebels went rogue, spreading terror which government forces could not stop.
Months of massacres, rapes and looting followed, with locals forming Christian vigilante groups in response.
In the last three weeks, Bangui has been hit by deadly sectarian clashes between Christians and Muslims as a combined force of 1,600 French troops and 4,000 African Union soldiers has been struggling to restore order in the notoriously unstable nation.
"The United States is alarmed by the December 24 and 25 attacks in the Central African Republic (CAR) by both Seleka and Anti-Balaka fighters against civilian populations in the capital Bangui" which also killed five Chadian peacekeepers, Kerry said Thursday.
Further complicating matters, the Chadian contingent of the AU peacekeeping force has been accused of siding with a mostly Muslim former rebel group in the strife-torn majority Christian country.
Kerry commended the African Union and French peacekeeping forces, expressing confidence they would "act robustly to protect equally all civilian populations, regardless of ethnic or religious affiliation."
AFP Photo/Noel Celis