U.S. And Cuba Agree To Open Embassies, Restore Diplomatic Relations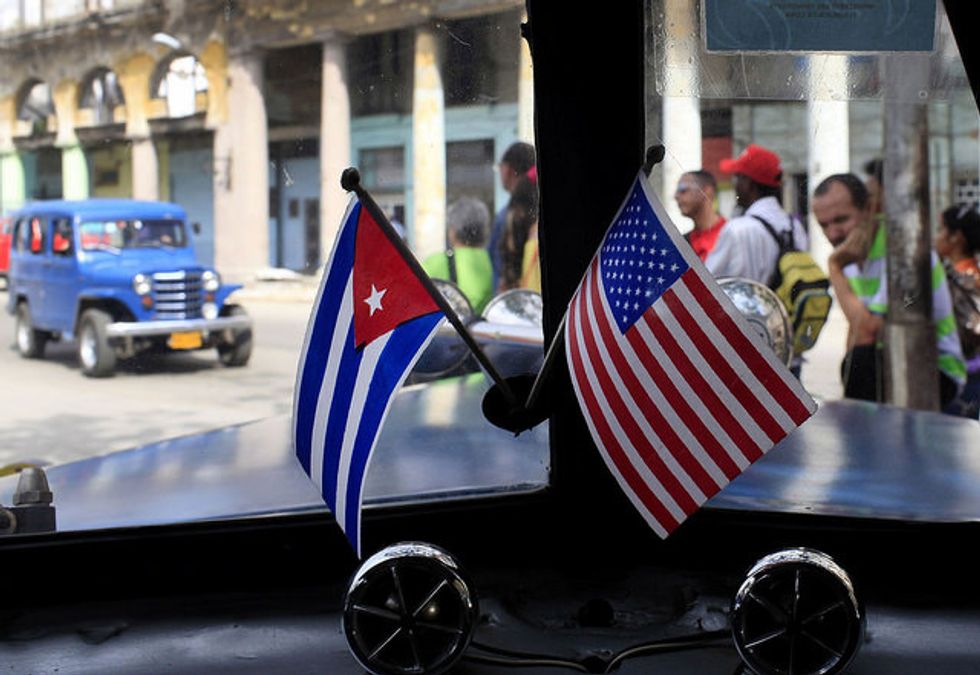 By Christi Parsons, Tribune Washington Bureau (TNS)
WASHINGTON — After 50 years of diplomatic standoff, the U.S. and Cuba plan to announce Wednesday that they will establish formal diplomatic relations and open embassies in each other's capitals, a senior U.S. administration official said.
President Barack Obama and Secretary of State John F. Kerry plan to address the decision publicly on Wednesday, as the two nations move to open the door to a new relationship of trade, travel and tourism.
The announcement follows months of talks between the two countries, after a historic decision in December by both that they would release prisoners as a good-faith move toward melting their Cold War freeze.
All spring, negotiators from both sides have been talking about sending ambassadors, lifting restrictions on diplomatic personnel and opening the way to financial and technological deals.
On Tuesday, senior advisers to Obama said the conversations had gone well and that the two sides were now prepared for the much more serious commitment of opening embassies.
(c)2015 Tribune Co. Distributed by Tribune Content Agency, LLC.
Photo: Day Donaldson via Flicrk