U.S. Attorney General: Let Ex-Convicts Vote
@AFP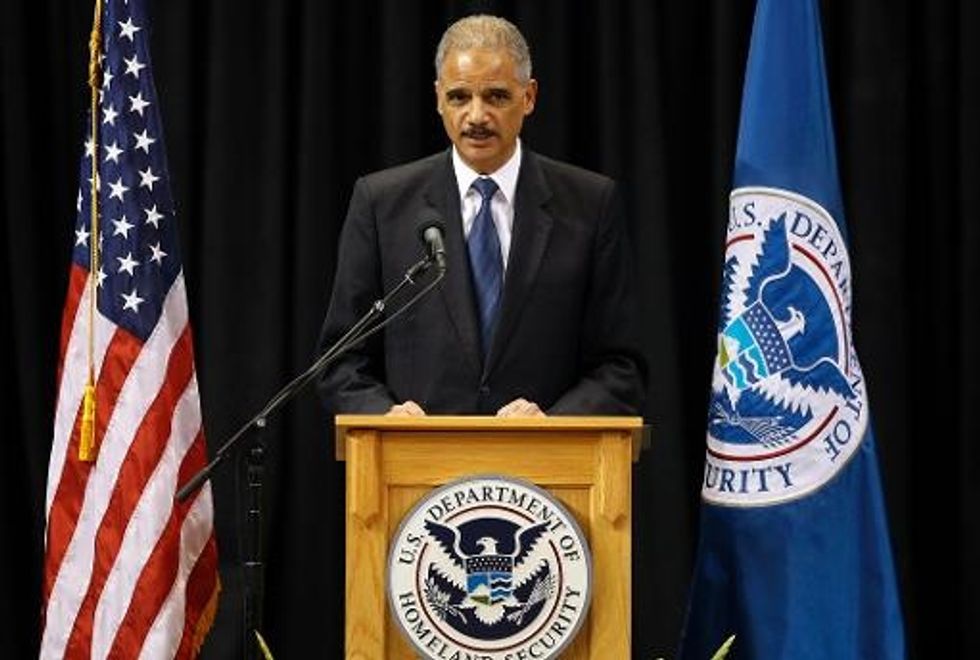 Washington (AFP) – U.S. Attorney General Eric Holder Tuesday argued convicts who have served their jail terms should have their civic rights re-instated, so they can vote and fully re-insert themselves in society.
"Across this country today, an estimated 5.8 million Americans -– 5.8 million of our fellow citizens –- are prohibited from voting because of current or previous felony convictions," Holder said at a speech to Georgetown Law School.
"These restrictions are not only unnecessary and unjust, they are also counterproductive," he said.
"By perpetuating the stigma and isolation imposed on formerly incarcerated individuals, these laws increase the likelihood they will commit future crimes.
"They undermine the reentry process and defy the principles — of accountability and rehabilitation — that guide our criminal justice policies," he added.
Holder said it was time "to fundamentally rethink laws that permanently disenfranchise people who are no longer under federal or state supervision."
Holder, who last year announced a major reform to the way the U.S. determines prison sentences, said these laws disenfranchising people who have committed felonies are "profoundly outdated."
He argued the laws were created at "a time of post-Civil War discrimination," and were "too often based on exclusion, animus, and fear."
"The impact of felony disenfranchisement on modern communities of color remains both disproportionate and unacceptable," Holder, the first African-American attorney general, lamented, emphasizing that as a result, nearly one out of 13 African-American men are banned from voting.
And "in three states — Florida, Kentucky, and Virginia — that ratio climbs to one in five."
Last August, Holder announced plans to reduce the use of mandatory sentences for drug offenses, in a reform he said would remain strict but be "smarter."
These mandatory minimums "reduce the discretion available to prosecutors, judges and juries," he said, and "have had a destabilizing effect on particular communities, largely poor and of color."
U.S. President Barack Obama in December commuted the sentences of eight people convicted of drug trafficking, to compensate the effects of laws punishing crack possession more harshly than cocaine possession.