U.S. Attorney's Office Creates New Section To Combat Chicago Violent Crime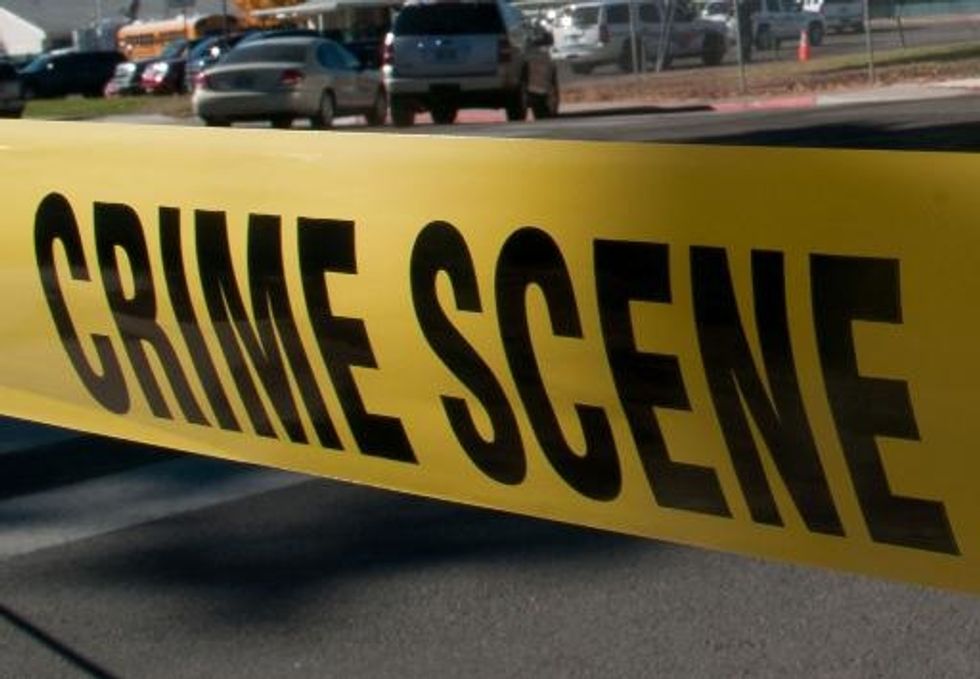 By Jason Meisner, Chicago Tribune
CHICAGO — When U.S. Attorney Zachary Fardon took his post six months ago amid pressure to curtail Chicago's relentless street violence, he was clear that federal authorities were not going to be able to swoop in and make arrests that would suddenly solve the intractable problem.
While Fardon has downplayed expectations, the announcement Monday that he has created a new Violent Crimes section at the U.S. Attorney's Office clearly reflects how gun violence has become a high-profile issue for an office better known for combating terrorism and public corruption.
After months of consultations on how his office spends its resources, Fardon decided to spin off 16 prosecutors from the larger Narcotics and Gangs section to focus solely on how best to use federal statutes to go after violence, said Randall Samborn, a spokesman for Fardon.
Samborn said prosecutors will use drug and gun statutes as well as extortion and money-laundering laws to go after criminal crews responsible for violent acts, including bringing conspiracy prosecutions similar to racketeering cases. While no new resources have been tapped, the restructuring will allow prosecutors to attack the problem with more agility, he said.
"This is putting a group of talented attorneys together and telling them that their mission is to help the city and the district tamp down violent crime … and to use all the tools and strategies at their disposal that are going to accomplish that mission," Samborn said. The unit also will continue to run proven violence prevention initiatives such as Project Safe Neighborhoods.
Samborn said that, to a certain extent, the new section re-emphasizes an issue that has long been a priority of a U.S. Attorney's Office that already allocates about a third of its resources to gang, gun and drug prosecutions.
Even the announcement itself was low-key — made without a news conference or press release on a day when Fardon was running in the Boston Marathon.
When Mayor Rahm Emanuel was asked about it Monday, he didn't appear to have been filled in on any details.
"I don't know whether it means more resources, I don't know what it exactly is, but I'm pleased they're doing it," Emanuel told reporters.
Former federal prosecutor Jeffrey Cramer said the creation of the new unit puts a focus on the issue and allows the team of prosecutors the opportunity to take a leadership role in tackling a problem. But the overall look of the prosecutions — especially sophisticated racketeering cases aimed at gang leadership — may end up looking largely the same.
"It's not like the office is going to start doing things tomorrow that they weren't doing last week," said Cramer, now head of the Chicago office of the private security company Kroll. "There is no magic pill — if there was they would have been doing it years ago."
Picked to head the section was Assistant U.S. Attorney Ron DeWald, a former Cook County prosecutor who throughout his career has worked with Chicago police and other law enforcement agencies, Samborn said.
The move is part of a larger restructuring of the office's approximately 160 prosecutors and $34 million budget undertaken by Fardon, who took office in October. Other changes include the creation of a specialized securities and commodities fraud section as well as stepping up efforts to combat the growing problem of cyber crime, Samborn said.
It's not unusual for an incoming U.S. attorney to reorganize an office, finding efficiencies and shuffling priorities.
The last major restructuring came in 2002 under Fardon's predecessor, Patrick Fitzgerald, who a year after the Sept. 11 attacks announced a new focus on terrorism cases as well as the creation of a major case squad and units on complex financial fraud and public corruption. A decade earlier, newly appointed U.S. Attorney Jim Burns brought in a key assistant to help reorganize the office in the aftermath of allegations of misconduct in the El Rukn gang prosecution.
Samborn said in the past 10 years the Narcotics and Gangs section had grown to more than 40 attorneys and become unwieldy to manage. In creating a section focused on violent crime, Fardon wanted to allow more time for strategic thinking among a smaller group of prosecutors dedicated to a single cause, he said. "What this is saying is that we are aware this is a problem and that we have a role in (fixing) it," Samborn said.
AFP Photo