U.S. Can't Confirm Death Of Khorasan Group Leader: Rice
@AFP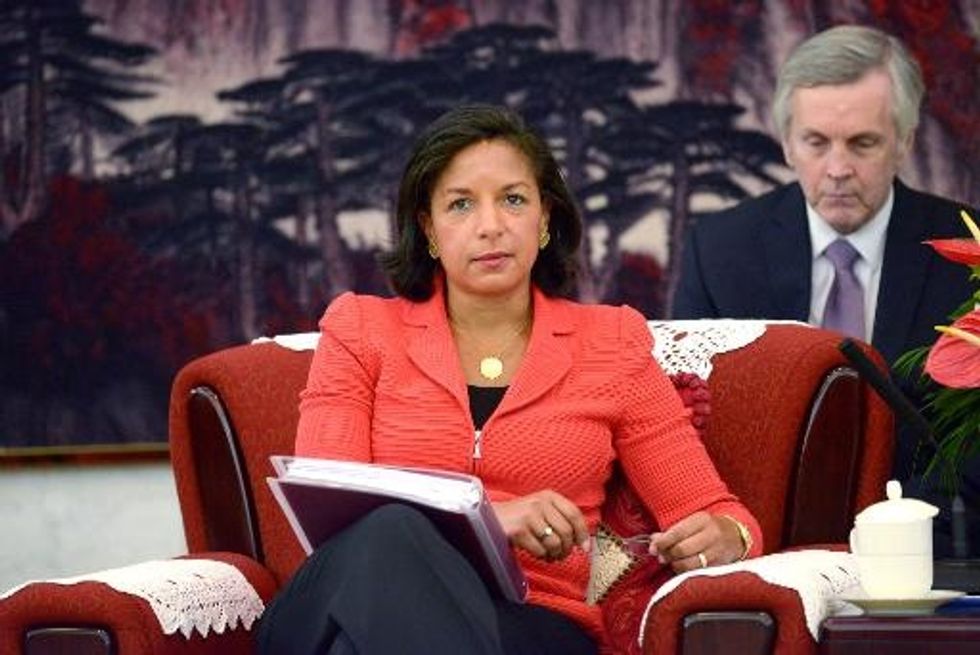 Washington (AFP) — U.S. airstrikes in Syria have had an "important impact," U.S. national security adviser Susan Rice said Wednesday, but it is unclear if they have killed the head of the Khorasan group, an Al-Qaeda offshoot.
The strikes by U.S. warplanes and cruise missiles targeted the Islamic State movement as well as the little-known Khorasan group, which Washington said has said was plotting attacks against U.S. targets.
"We think the strikes had an impact, important impact," Rice told NBC news, 36 hours after Washington expanded its bombing campaign from Iraq to Syria, backed by allies in the region.
"Obviously, this won't be the last of our efforts. But this was a first wave."
She added: "We feel very good about our success. We'll continue to take a look and we'll be doing more."
Rice said the United States at this point is unable to confirm that the airstrikes succeeded in killing Khorasan's alleged leader, long-standing Qaeda operative Muhsin al-Fadhli.
"We can't confirm that at this stage. We've seen reports on social media to that effect. We will continue to look for signs as to whether or not that's, in fact, the case," Rice told NBC.
The coalition aims to destroy the Islamic State group, which controls a swath of territory in Iraq and Syria, has murdered two U.S. journalists and a British aid worker and is locked in a brutal war with Iraqi and Kurdish authorities.
AFP Photo/Wang Zhao
Want more political news and analysis? Sign up for our daily email newsletter!