U.S. Captures Benghazi Attack Suspect: Pentagon
@AFP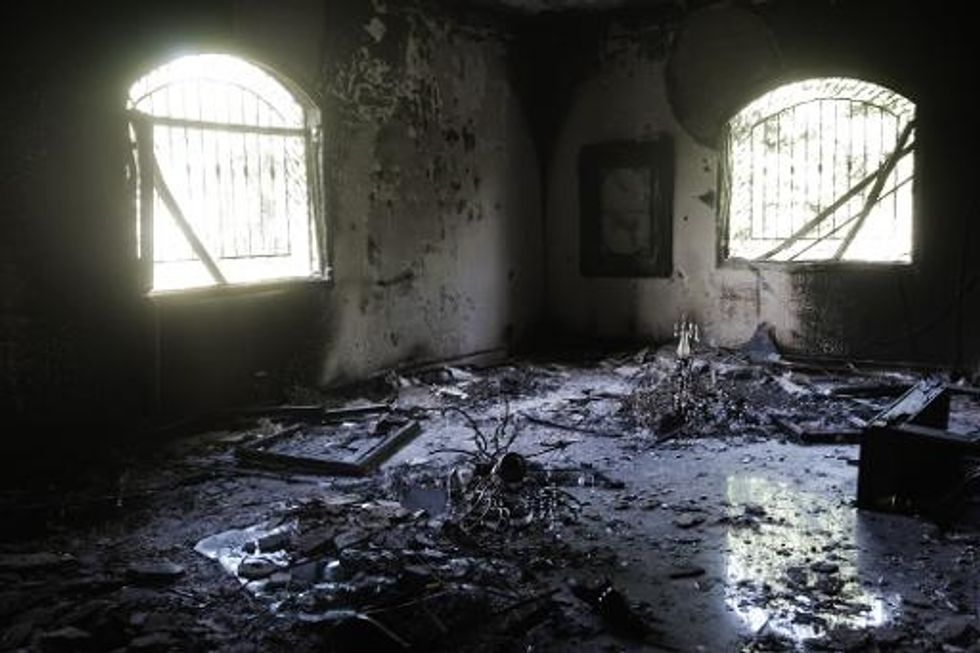 Washington (AFP) – The U.S. military has captured a key suspect linked to the deadly 2012 attack on an American consulate in Benghazi in a secret raid in Libya over the weekend, the Pentagon said Tuesday.
"I can confirm that on Sunday, June 15 the U.S. military — in cooperation with law enforcement personnel — captured Ahmed Abu Khatallah, a key figure in the attacks on US facilities in Benghazi, Libya, in September 2012," spokesman Rear Admiral John Kirby said.
There were no civilian casualties in the raid, which took place on Sunday, and the suspect was in U.S. custody at a "secure location outside of Libya," Kirby said in a statement.
After similar raids, the United States has held suspects aboard naval ships before flying them to the United States to face legal charges.
Kirby said all U.S. troops and personnel taking part in the operation have "safely departed Libya."
U.S. authorities had filed charges against Khatallah and others over the 2012 Benghazi attacks, which killed four Americans, including the U.S. ambassador to Libya, Christopher Stevens.
Photo: Gianluigi Guercia via AFP
Want to keep up with news around the world? Sign up for our daily email newsletter!