U.S. Cleric Popular With Militants Faces Travel, Social Media Restrictions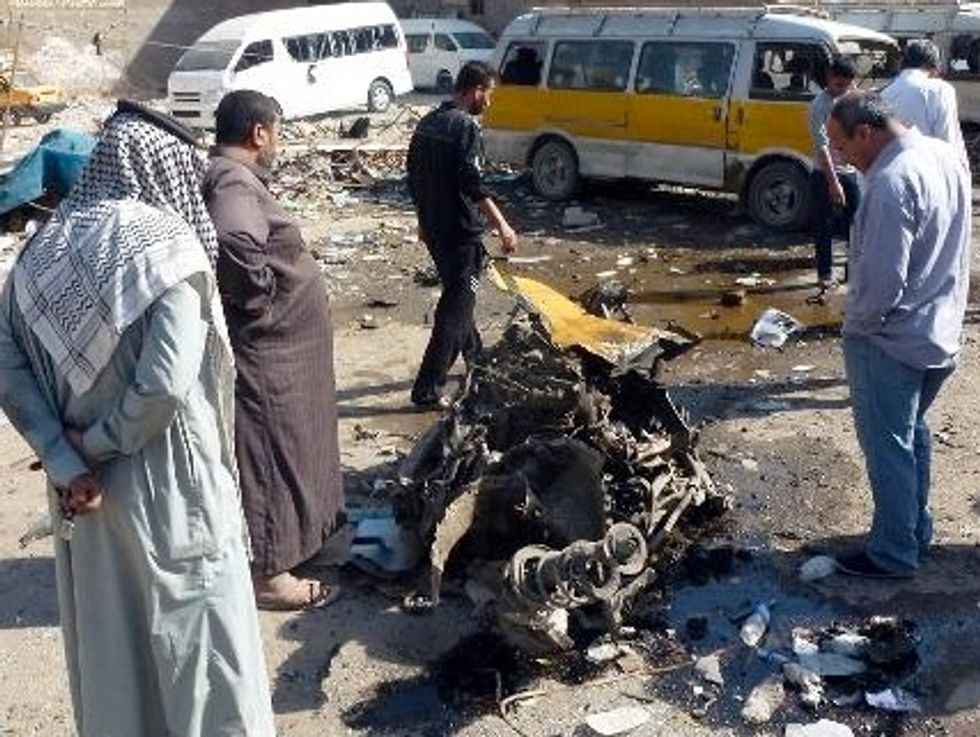 By Niraj Warikoo, Detroit Free Press
DETROIT — A federal judge has cracked down on the travel and computer activities of a Dearborn, Mich., cleric popular worldwide with the extremist militant group that announced last week the formation of an Islamic state in Iraq and Syria.
U.S. District Judge Gerald Rosen ordered that Ahmad Jebril, 43, stay within the eastern half of Michigan and tell his probation officer about his activity on social media accounts, if requested.
Jebril, who is on probation until March after serving 6.5 years in prison on fraud convictions, has become the most popular religious figure for Western fighters flocking to Syria to battle its government — and continues to gain fans online who sympathize with the group that now calls itself the Islamic State.
The group has drawn increasing concern since it seized control of Mosul, Iraq, and declared last week an Islamic caliphate, telling Muslims around the world to come and support them. The Islamic State also is active in Syria; al-Qaida distanced itself from the group in February, saying it was too extreme.
The court order doesn't restrict what Jebril can say online but requires him to get approval to use any computer equipment and to hand over his passwords for all accounts, among other restrictions. Rosen wrote that there will be zero tolerance of any infractions.
Rosen's June 5 order came after a probation report in May that said Jebril violated the terms of his probation by lying about the location of a post office box in Dearborn Heights and not telling authorities he was speaking in November at two universities and a mosque in North Carolina.
The probation report, filed the week after a Detroit Free Press report detailed how Jebril is popular with western fighters with the militant group, also noted that Jebril told his probation officer he was going to Raleigh, N.C., "for a short vacation to visit friends."
But the probation officer found out he was instead visiting to speak about Islam at East Carolina University, North Carolina State University and the Islamic Association of Raleigh. The officer said Jebril was unable to prove who paid for his trips.
Rosen's order now requires Jebril to be monitored using GPS technology.
The order also said Jebril "shall only access a computer approved by the U.S. Probation Department" and can be subjected to searches of his home and vehicles.
Jebril and his attorney Rita Chastang did not return calls seeking comment on Rosen's order. A tweet on June 21 from Jebril's Twitter account appeared to criticize restrictions on him, saying: "Through perverted means they lift their legs to urinate on their statue of 'freedom of speech,' when it comes to the speech of a Muwahid," a word that describes a Muslim.
Since his release, Jebril has built up an international following with his sermons, some of which contain inflammatory rhetoric against the West and people who are not Sunni Muslims.
In a video uploaded June 29, Jebril's lecture included a part where he attacked non-Muslims.
And in a tweet last month, he made fun of Shias, saying they look to President Barack Obama for help. In recent weeks, Iraqi Shias have asked the Obama administration for help to fight the militant group in Iraq, which consists of Sunnis.
Jebril was released from prison in 2012 after serving time for several counts of fraud worth almost $400,000; his offenses included trashing his rental properties in metro Detroit in order to collect insurance money and trying to bribe a juror.
AFP Photo/ Sabah Arar
Interested in national news? Sign up for our daily email newsletter!