U.S. Congress Eyes Another Debt Ceiling Showdown
@AFP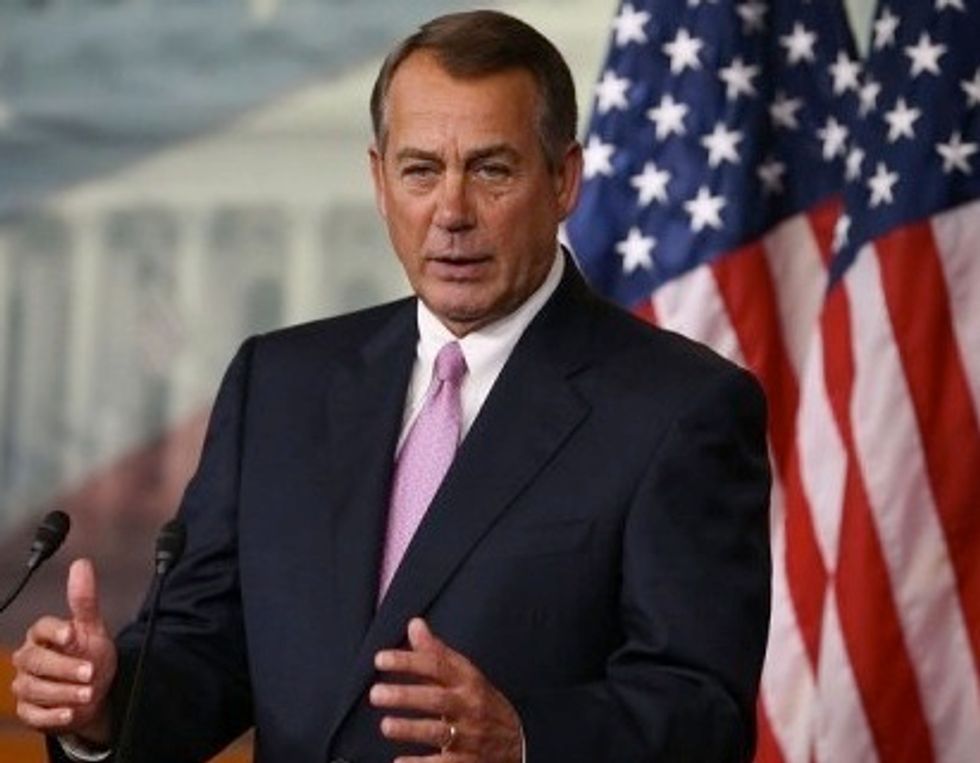 WASHINGTON (AFP) – Signaling an autumn fiscal showdown, the top Republicans in the U.S. House and Senate warned Tuesday that extending federal borrowing authority would require fresh spending cuts.
"We're not going to raise the debt ceiling without real cuts in spending. It's as simple as that," House Speaker John Boehner told reporters.
"I believe the so-called Boehner rule is the right formula for getting that done," he added, referring to the rule that matches new debt authority with dollar-for-dollar spending cuts.
Boehner's remarks come as Obama, with whom he spent weeks negotiating an ill-fated grand fiscal bargain in 2011, stakes out his position this week with a series of speeches on the economy.
White House spokesman Jay Carney spoke to the looming debt ceiling battle — likely to begin after lawmakers' August recess — saying "we will not negotiate over Congress's responsibility to pay the bills that Congress racked up."
"It is highly irresponsible to even flirt with that prospect," Carney added.
Senate Majority Leader Harry Reid sounded a note of frustration when confronted with the same issue.
"We are not negotiating on the debt ceiling," he said. "I don't know how many more times we need to say that."
Republicans were able to extract some tax cuts from Obama in 2011 in exchange for raising the debt ceiling, but the issue came to a head late last year during the so-called "fiscal cliff," a collection of spending cuts and automatic tax hikes.
Congress ended up raising taxes for those making over $400,000 per year, but it also allowed the automatic across-the-board spending cuts known as "sequestration" to take effect.
Obama and economists warned of the dire effects of the sequester. Although the economy has grown in 2013, some say the growth would have been stronger without the spending cuts.
Meanwhile the 2013 fiscal year ends on September 30, and a new temporary agreement to fund the government will need to be in place by then or parts of the federal government will shut down.
Some Republican senators are already threatening to allow just that, saying they will vote against any deal that does not defund Obama's landmark health care law.
Top Senate Republican Mitch McConnell declined to say Tuesday whether he would sign on to such a pledge, but he expressed support for maintaining sequestration as a way to keep slashing the deficit.
"We intend to keep it if we're going to have any chance to move forward on spending reduction," McConnell said.
He also warned that he would not abide negotiations on any new taxes, saying: "The government in my view doesn't need any more revenue."
Republicans agreed to raise the debt limit in May provided that both the House and Senate approve budget proposals for fiscal year 2014.
Both chambers did so but lawmakers have refused to appoint negotiators to reach a budget compromise.
Photo Credit: AFP/Mark Wilson