U.S., Cuba To Begin Talks On Normalizing Relations, Official Says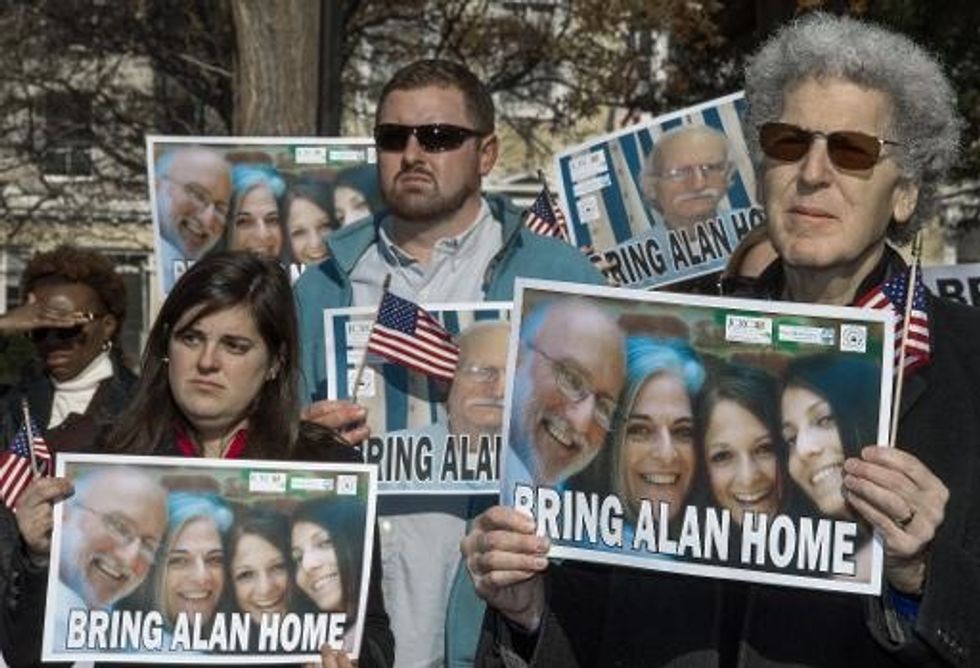 By Kathleen Hennessey, Paul Richter and Tracy Wilkinson, Tribune Washington Bureau (TNS)
WASHINGTON — The U.S. and Cuba plan to begin talks to normalize relations and open embassies in each other's countries, an Obama administration official confirmed Wednesday, the first step in what could break a 50-year stalemate between the nations.
The news comes after the release of American contractor Alan Gross, who was convicted of illegally bringing communications equipment to Cuba as a U.S. government contractor and was imprisoned in the island nation for five years.
The U.S. ended diplomatic relations with Cuba in 1961 — two years after Fidel Castro seized power — amid worries about communism encroaching on the West.
Cuba freed Gross and sent him home to the United States, according to U.S. officials. Gross, 65, who had been held by the island nation for five years and is in poor physical condition, was freed as part of a deal that has been under negotiation for one year, the officials said.
The deal calls for the United States to release three Cubans convicted of spying on anti-Castro groups in Florida, they said.
Gross was convicted in 2011 of illegally bringing communications devices to the Jewish community in Cuba as a contractor for the U.S. Agency for International Development. He had been sentenced to a 15-year term.
His family in Maryland has described him as weak and barely able to walk, but he had refused medical care, food and visits from officials of U.S. diplomatic mission in Cuba as a protest of his detention.
U.S. officials said the Obama administration now plans to open talks on a full range of issues that divide the governments, including the economic embargo that has been in place since the Kennedy administration.
"Opening the door with Cuba for trade, travel, and the exchange of ideas will create a force for positive change in Cuba that more than 50 years of our current policy of exclusion could not achieve," said Sen. Dick Durbin (D-IL).
The administration has latitude to alter the diplomatic and economic relationship through use of its executive powers. But anti-Castro activists, including the Florida delegation in Congress, are likely to resist such steps.
There had been growing expectation among experts on Cuba that Obama would make a major move on restoring relations with Havana at some point after U.S. mid-term elections in November and before next spring's pan-American summit. Cuba has been invited to the summit, at the insistence of the rest of Latin America, and Obama will inevitably be forced there to deal with Raul Castro.
Legally, Obama cannot lift the embargo. Only Congress can do that. But he can take numerous steps that, de facto, normalize diplomatic relations.
Experts say the political costs to Obama of doing so have decreased over the years as the Cuban-American immigrant community has become younger and less strident — and as evidence mounts that the embargo is not achieving its stated goals of easing the Communist grip on the country. "No senior administration official believes the embargo will foster democratic change," Gregory B. Craig, a former White House counsel, said in a recent conference on Cuba at Columbia University. "U.S. politicians can support change in Cuba policy without great political risk."
The three Cuban intelligence agents released from U.S. prisons as part of the swap were part of the original Cuban Five, five Cuban intelligence officers arrested by the FBI in Miami in 1998 and convicted three years later by a federal jury on charges of acting as illegal foreign agents and conspiring to obtain military secrets from U.S. Southern Command headquarters in Miami.
Two of the five were previously released after serving out their sentences and returned home. They have long been a cause celebre in Cuba, where they are hailed as heroes and "freedom fighters" unfairly imprisoned by the U.S.
Havana has not yet released a public statement on the arrangement, but Cuban President Raúl Castro is to speak Wednesday on U.S.-Cuban relations, a Cuban official said.
___
(Hennessey and Richter reported from Washington and Wilkinson from Mexico City.)
AFP Photo/Paul J. Richards