U.S. Data Sweep 'Harms Press, Democratic Rights'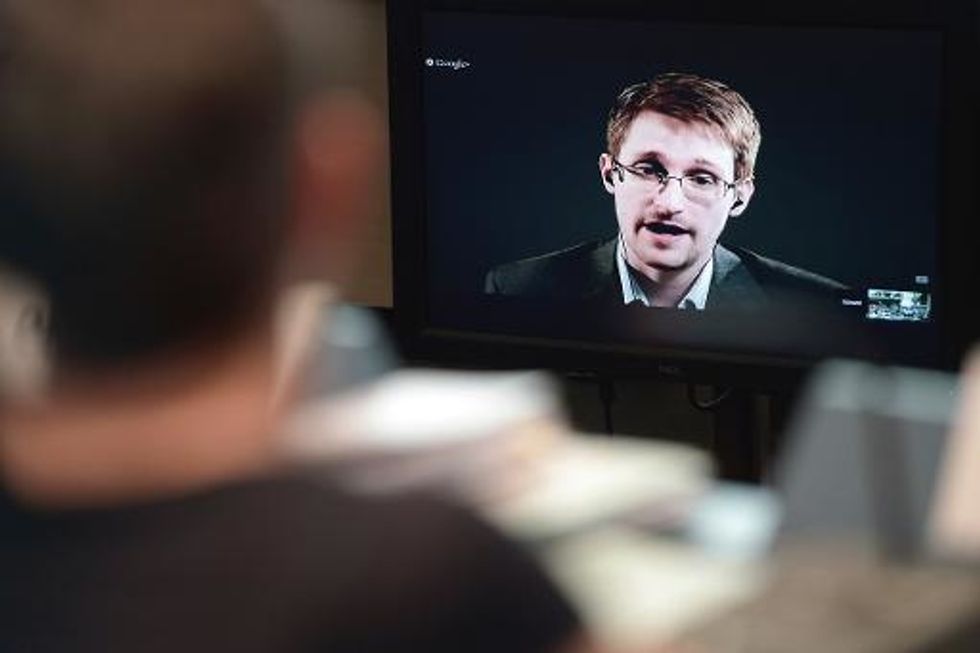 By Rob Lever
Washington (AFP) — Large-scale surveillance by the U.S. government has begun to have an impact on press freedom and broader democratic rights, a study released Monday said.
The report by the American Civil Liberties Union and Human Rights Watch found that the vast surveillance efforts aimed at thwarting terrorist attacks have undermined press freedom, the public's right to information as well as rights to legal counsel.
"The work of journalists and lawyers is central to our democracy," said report author Alex Sinha. "When their work suffers, so do we."
The report is based on interviews with 92 people in the United States, including journalists, lawyers, and current and former U.S. government officials. The group included 46 journalists representing a wide range of news organizations, including several Pulitzer Prize winners.
The journalists said the revelations about widespread surveillance by U.S. intelligence agencies has magnified existing concerns about a government crackdown on leaks.
In the current atmosphere, sources are more hesitant to discuss even unclassified issues of public concern, fearing a loss of security clearances, dismissal, or criminal investigation.
The report said some reporters are using elaborate techniques to avoid surveillance such as encrypted communications, use of disposable phones, or avoiding the Internet and other networks entirely.
The journalists said they feared coming under suspicion for doing their jobs.
The journalists said the increase in the U.S. government's prosecution of officials in leak investigations prompted initial concern, which was magnified by revelations from former National Security Agency contractor Edward Snowden.
"It is not lost on us, or on our sources, that there have been eight criminal cases against sources (under the current administration) versus three before" — under all previous administrations combined, said Charlie Savage, a Pulitzer Prize-winning reporter for the New York Times.
Peter Maass of The Intercept said things "got worse significantly after the Snowden documents came into circulation. If you suspected the government had the capability to do mass surveillance, you found out it was certainly true."
– Legal rights in jeopardy –
Lawyers meanwhile complained that surveillance has created concerns about their ability to build trust and develop legal strategy in a confidential environment.
Some attorneys are using techniques similar to those used by journalists to avoid leaving a digital trail.
"I'll be damned if I have to start acting like a drug dealer in order to protect my client's confidentiality," said one lawyer.
The report said the rights to a free press and legal counsel are pillars of democracy which are being eroded by the mass surveillance techniques.
"The U.S. holds itself out as a model of freedom and democracy, but its own surveillance programs are threatening the values it claims to represent," Sinha said.
The researchers interviewed 42 practicing attorneys, including criminal defense lawyers, military judge advocates, and other legal professionals.
Also interviewed were five current or former senior government officials "with knowledge of the U.S. government's surveillance programs or related policies."
AFP Photo/Frederick Florin
Interested in U.S. politics? Sign up for our daily email newsletter!