U.S. 'Delighted' By Impending Arrival Of Sudanese Christian Convert
@AFP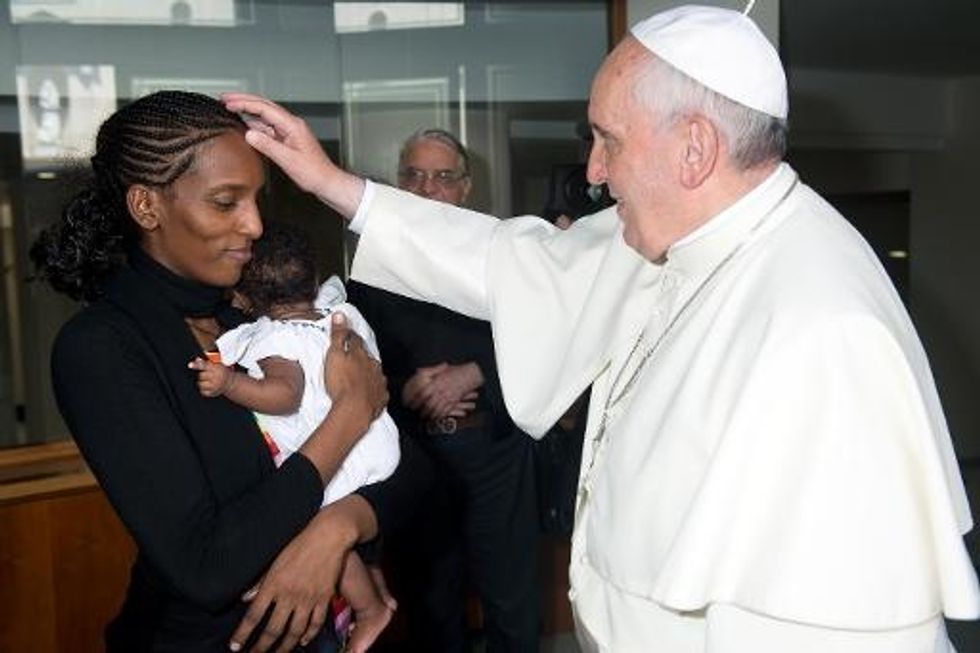 Washington (AFP) — The White House said it was "delighted" over the release by Sudan of a Christian woman sentenced to death for renouncing Islam, and welcomes her arrival "soon" in the United States.
"The United States is delighted that Meriam Yahya Ibrahim Ishaq is now safe and free and will soon be traveling to the United States," read a statement released by the President Barack Obama's national security adviser Susan Rice.
"For months, Americans of all faiths kept Ms. Ishag in their thoughts and prayers as Sudanese authorities sentenced her to death for the alleged crime of apostasy," Rice said.
"Today, she and her family have left Sudan on their journey to freedom. Her departure with her immediate family — including her infant daughter, born in custody — is a testament to her unyielding faith and the support she received from friends and allies, including our Embassy in Khartoum and the broader U.S. government," Rice said.
"We look forward to the day when they (Ishag and her family) arrive in America," the statement added, thanking the Italian government for its efforts on Ishag's behalf.
Ishag, Wani, and their children are being hosted by the Italian government in Rome for a few days before they fly to New York.
A global outcry erupted in May after Ishag was sentenced under Sharia law to hang for apostasy.
Ishag's conviction was overturned in June, but she was immediately rearrested while trying to leave Sudan using what prosecutors claimed were forged documents.
Two days later, Ishag was released from prison and she and her family — including her American husband Daniel Wani and the two infant children — took refuge in the U.S. embassy.
Born to a Muslim father who abandoned the family, Ishag was raised by her Ethiopian Orthodox Christian mother. The Roman Catholic Archdiocese of Khartoum says she joined the Catholic church shortly before she married in 2011.
She was convicted under Islamic Sharia law that has been in force in Sudan since 1983, and that says Muslim conversion to another faith is punishable by death.
AFP Photo
Interested in world news? Sign up for our daily email newsletter!