U.S. Denounces Thai Coup, Warns On Relations
@AFP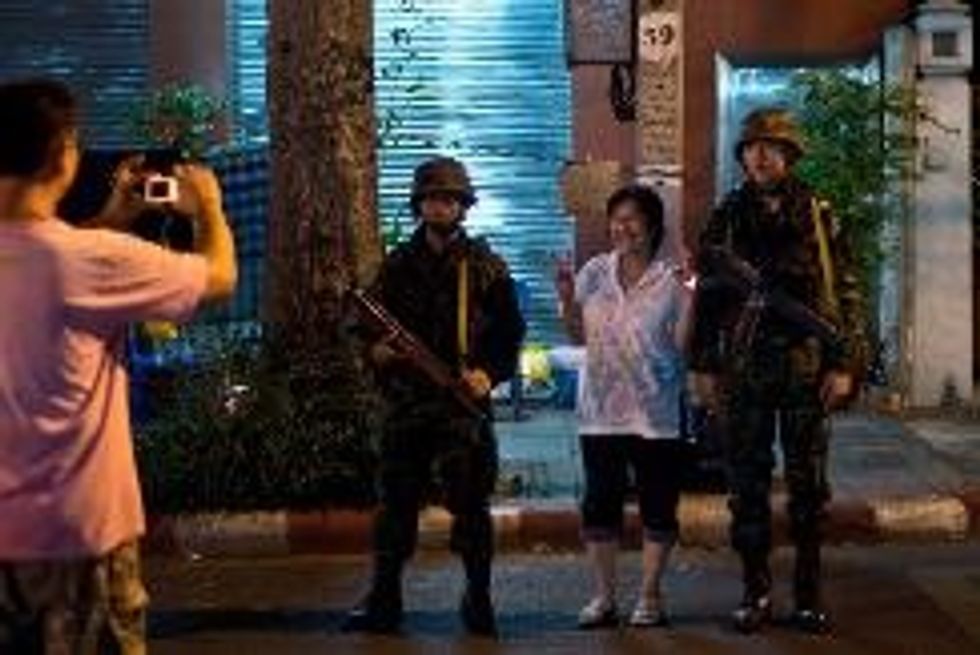 Washington (AFP) – The United States warned Thursday it was reconsidering cooperation with ally Thailand after a military coup, which Secretary of State John Kerry denounced as having "no justification."
Kerry urged the restoration of a civilian government, respect for press freedom and "early elections that reflect the will of the people."
"I am disappointed by the decision of the Thai military to suspend the constitution and take control of the government after a long period of political turmoil, and there is no justification for this military coup," he said.
"While we value our long friendship with the Thai people, this act will have negative implications for the U.S.–Thai relationship, especially for our relationship with the Thai military."
Kerry did not specify measures but the Pentagon said it was reconsidering cooperation with Thailand on training exercises.
The drills, which started Monday and run through next Tuesday, involve about 700 US Marines and sailors.
"We've been reviewing our military-to-military assistance including the CARAT exercise," Pentagon spokesman Colonel Steven Warren told reporters, referring to the latest drills.
State Department spokeswoman Jen Psaki said that the more than $10 million in U.S. assistance could be suspended after a review is completed.
"We've taken preliminary steps to suspend military engagement and assistance while we consider the facts on the ground," Psaki told reporters.
The United States provides $11.4 million in aid to Thailand each year, including $3.7 million in military assistance.
Kerry called on the Thai military to release detained leaders of political parties and voiced concern at the shutdown of media outlets.
"I urge the restoration of civilian government immediately, a return to democracy and respect for human rights and fundamental freedoms, such as press freedoms. The path forward for Thailand must include early elections that reflect the will of the people," Kerry said.
Thailand is the oldest US ally in Asia and offered crucial support to the United States on conflicts including the Korean and Vietnam wars. The United States provides $11.4 million in aid to Thailand each year, including $3.7 million in military assistance.
Under domestic law, the United States is obliged to curb assistance to a foreign military if it carries out a coup. Washington briefly suspended aid after a previous coup in Thailand in 2006.
Psaki stated clearly that the United States considered Thailand's takeover a coup. The United States last year took pains not to call the Egyptian army's overthrow of elected president Mohamed Morsi a coup.
The State Department in a message urged U.S. citizens to "exercise caution" in Thailand and to avoid any large gatherings as they could spiral into violence. But it stopped short of recommending that Americans avoid Thailand, a popular tourist destination.
©afp.com / Manan Vatsyayana