U.S. Dept Of Justice Reveals Plan To Investigate Baltimore Police Department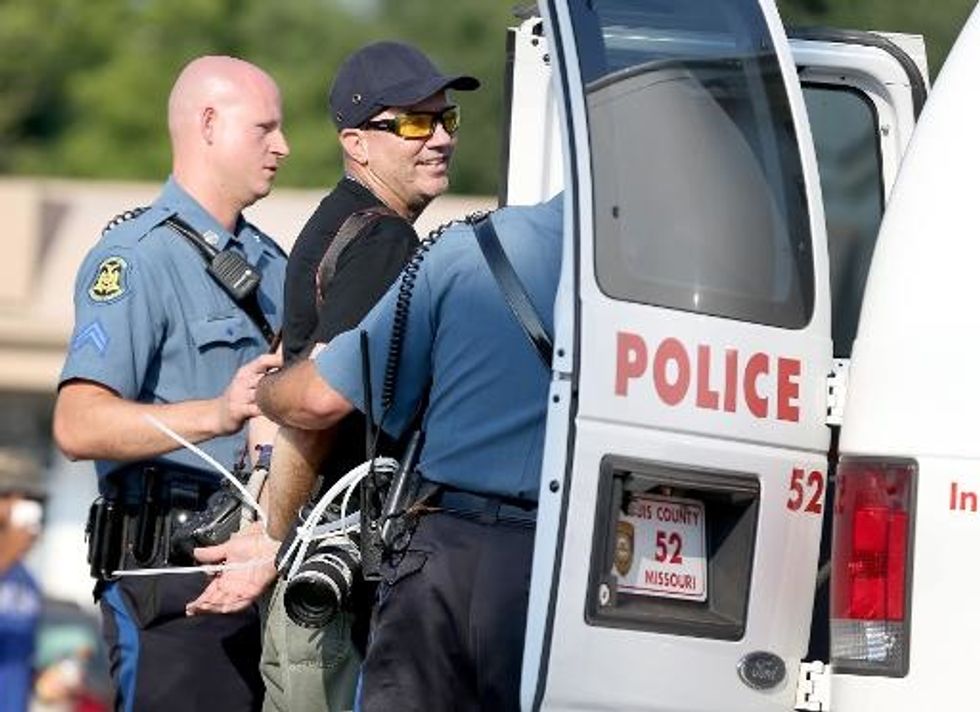 By Mark Puente, The Baltimore Sun
BALTIMORE — After years of alleged police brutality, the U.S. Department of Justice revealed plans Monday to investigate the Baltimore Police Department.
At the U.S. attorney's office in Baltimore, the Department of Justice announced initial details about collaborative-reform initiative to curb police brutality in the city. Officials at the announcement included U.S. Attorney Rod Rosenstein, Mayor Stephanie Rawlings-Blake, Police Commissioner Anthony Batts and Ronald L. Davis, director of the Office of Community Oriented Policing Services at the Department of Justice.
Davis said he has known Batts for years and is confident he will be a full partner in the coming review.
"We will be able to make the Baltimore Police Department even better and stronger than it is today," Davis said in a statement. "The collaborative reform initiative we embark on today is just that — a collaboration — and everything this partnership entails will be done in an open and transparent fashion."
While Batts and Rawlings-Blake said they started talking weeks ago about the federal program, they unveiled the request on Oct. 4 — five days after The Baltimore Sun published results of an investigation showing that residents have suffered broken bones and battered faces during arrests.
The Sun found that the city has paid $5.7 million in court judgments and settlements in 102 civil suits since 2011, and nearly all of the people involved in incidents leading to those lawsuits were cleared of criminal charges. Some officers were involved in multiple lawsuits.
"When law enforcement misconduct is uncovered, the U.S. Department of Justice has a variety of tools available to respond," Davis said. "Responses to misconduct in law enforcement organizations fall along a continuum of intervention."
The federal review will examine training standards, the way police interact with residents and how the department tracks complaints against officers. Investigators look for troubling patterns. Within weeks, a team of policing experts could be in Baltimore, talking to residents, community leaders and officers.
Some city leaders, like Council President Bernard C. "Jack" Young, prefer a wider probe of the Baltimore Police Department.
Such collaborative reviews differ from full-scale civil rights investigations because they are agreed to by local officials and are not enforced by court order. A review can turn into a full-scale civil rights investigation if federal officials find serious problems, as they did in Ferguson, Mo., where the police shooting of an unarmed teen sparked a national outcry.
The Department of Justice says it developed the collaborative reform in 2011 as an independent and objective way to transform a law enforcement agency through an analysis of policies, practices, training, tactics and accountability methods around key issues facing law enforcement today.
The coming review in Baltimore is similar to ongoing probes in Philadelphia and Spokane, Wash., that are focusing on police shootings and other issues.
The goal is to help change the ways that law enforcement agencies build community partnerships and enhance transparency; transform agencies through decision making and policies; and institutionalize reforms with integrated accountability measures, officials say.
The reform was first utilized in Las Vegas in the aftermath of officer-involved shootings. Prosecutors cleared officers of wrongdoing in most cases.
The Department of Justice finished its review in November 2012 and a 155-page report in May 2014 that focused on the use of deadly force, including an analysis of policies, training, tactics and documentation. Investigators interviewed more than 100 people, including residents, officers, prosecutors and police union officials.
Among its 75 findings, the federal government listed 16 shortcomings in use-of-force policies and procedures, and recommended reforms.
AFP Photo/Joe Raedle

Want more national and political news? Sign up for our daily email newsletter!