U.S. Ebola Survivor Reveals Identity, Says He's Grateful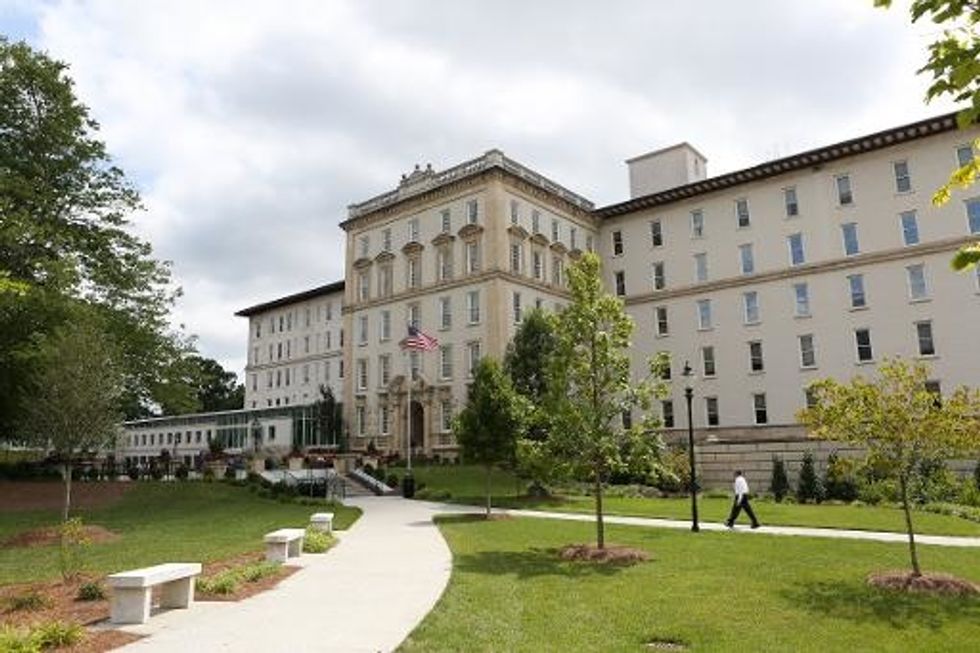 By Lauren Raab, Los Angeles Times (TNS)
A former Ebola patient and physician whose identity was kept secret during his 40-day treatment at Emory University Hospital in Atlanta chose to reveal his ordeal this weekend, saying he was "profoundly grateful" for his care and the chance to help others.
American infectious disease specialist Dr. Ian Crozier fell ill in September, World Health Organization spokeswoman Nyka Alexander told the Los Angeles Times on Sunday. He was hospitalized longer than any other U.S. Ebola patient, she said, and his family feared he would die.
Born in what is now Zimbabwe, Crozier moved with his family to the U.S. when he was about 10, living mainly in Kentucky, North Dakota and Iowa, Alexander said. He became a U.S. citizen and attended medical school at Vanderbilt University. But he maintained deep roots in Africa and wanted to return, he told The Times.
Earlier this year, Crozier, then 43, was living in Uganda and mentoring doctors about HIV management when the Ebola outbreak intensified in the West African countries of Liberia, Sierra Leone and Guinea. He had emailed a friend in Sierra Leone about helping.
"At the time, many of us in Africa were thinking about how best to engage in the response," Crozier told The Times by email. "To be honest, it was all quite abstract" until his friend called him back.
The WHO offered him the chance to deploy to Sierra Leone, where he arrived in mid-August. He was based at the Kenema Government Hospital and worked at several Ebola units across the country, Alexander said.
"Nothing really prepares you for the realities of an Ebola treatment unit," Crozier said. "The virus is a villain of the first order and causes a clinical illness that is not only associated with an extremely high mortality, but does it in a manner and at a pace that robs the infected of their dignity."
Although medical training provides doctors with "the technical aspects of providing care," he said, "nothing really prepares you for dealing with the devastation it causes, personally, in families, in communities."
Ebola's symptoms include vomiting, diarrhea and, in some cases, internal and external bleeding. Kidney and liver function weaken and can shut down. The virus spreads through contact with a symptomatic victim's bodily fluids, so health care workers must wear protective gear that, in Africa's sweltering heat, limits the time they can spend with patients.
Crozier began feeling sick Sept. 6 while doing his hospital rounds. He cut his day short, isolated himself and drew a sample of his blood for testing, the WHO spokeswoman said. The test came back positive for Ebola the next morning. He was soon on a flight to the U.S., arriving at Emory on Sept. 9.
He spent many of his 40 days there sedated and unconscious, Alexander said.
Crozier, who stands about 6 feet 5, used to weigh about 220 pounds, but he lost about 30 pounds while his body grappled with the virus, Alexander said.
He doesn't remember the first three weeks of his hospitalization, she said, although he was conscious and lucid early on.
"His family was certainly very concerned" that he would die, she said. "He wasn't bouncing back as others have."
Crozier turned 44 during his treatment at Emory, which released him Oct. 19.
His family believes he's his old self again, Alexander said, but "he himself feels he has some short-term memory loss…. It's hard to know how much of that is the effect of Ebola and how much is being in intensive care for several weeks."
His identity was first reported by the New York Times.
The WHO estimates there have been more than 17,000 cases of Ebola, mostly in West Africa, since the outbreak began a year ago, and more than 6,000 victims have died. Sierra Leone has had more than 7,300 cases and nearly 1,600 deaths, according to the latest tally.
Despite his narrow escape, Crozier wants to return to Africa. "It's where his heart is, I guess," Alexander said.
The dedication of African health care workers inspires him, Crozier said.
"We tend to remember and recognize the international health workers who come to help," he said. But "the national healthcare workers have been responding … long before then, often as their colleagues died around them."
The courage of the patients and their relatives inspired him too.
"These are difficult places where people are fighting for their lives at almost every moment," he said. "In an often desperate setting, I was struck by the spirit of the people we were caring for. Parents who had lost children would care for children who had lost parents. Caretakers were doing the best they could to help with limited resources and few hands to help."
Crozier said he was still processing the lessons he had learned, but he suspected that his experiences would be "watershed moments in my life."
"At its simplest, I'm a profoundly grateful patient for a group of Emory doctors and nurses who fought tooth and nail for me…. I am also a profoundly grateful doctor to have spent time caring for patients" in the company of African and WHO colleagues "who do this quietly and resolutely with very little fanfare."
AFP Photo/Jessica McGowan