U.S. House Condemns Obama For Releasing 'Taliban Five'
@AFP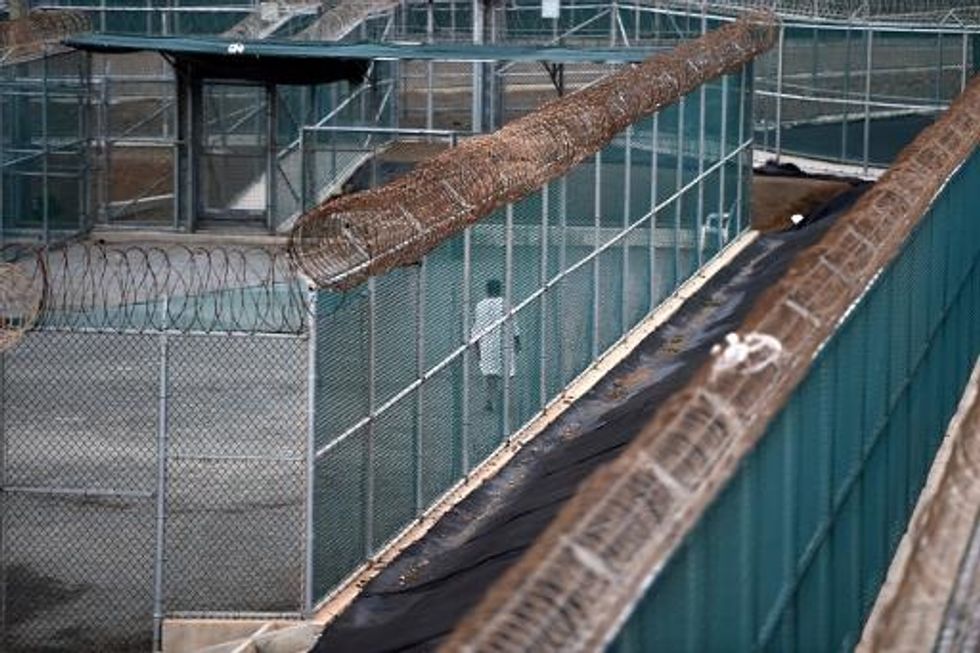 Washington (AFP) — U.S. lawmakers slammed President Barack Obama Tuesday for failing to notify Congress before releasing five Taliban operatives from Guantanamo in exchange for an American POW.
U.S. officials, fearing for the life and health of U.S. Army Sergeant Bowe Bergdahl who had been held captive for five years, swiftly negotiated for his release in a controversial May swap that fueled a major political dust-up in Washington, as critics accused Obama of sidestepping Congress.
The House of Representatives voted 249 to 163 on a non-binding resolution "condemning and disapproving of the Obama administration's failure" to comply with rules requiring a 30-day notification to Congress before releasing detainees from the U.S. naval prison at Guantanamo Bay, Cuba.
Twenty-two Democrats joined a unanimous Republican side in voting for the resolution, which also noted the potentially severe national security repercussions of the deal that was brokered by Qatar.
"By negotiating with terrorists, the Obama administration encouraged our enemies," House Speaker John Boehner said shortly after the vote.
"By setting free five top Taliban commanders from U.S. custody, the Obama administration made Americans less safe."
Bergdahl, the only U.S. soldier captured by the Taliban since the war began in 2001, disappeared when he left his post at a forward operating base in Afghanistan.
AFP Photo/Mladen Antonov
Interested in more world and political news? Sign up for our daily email newsletter