U.S. Isn't Second-Guessing Syrian Refugee Plan, Obama Aide Says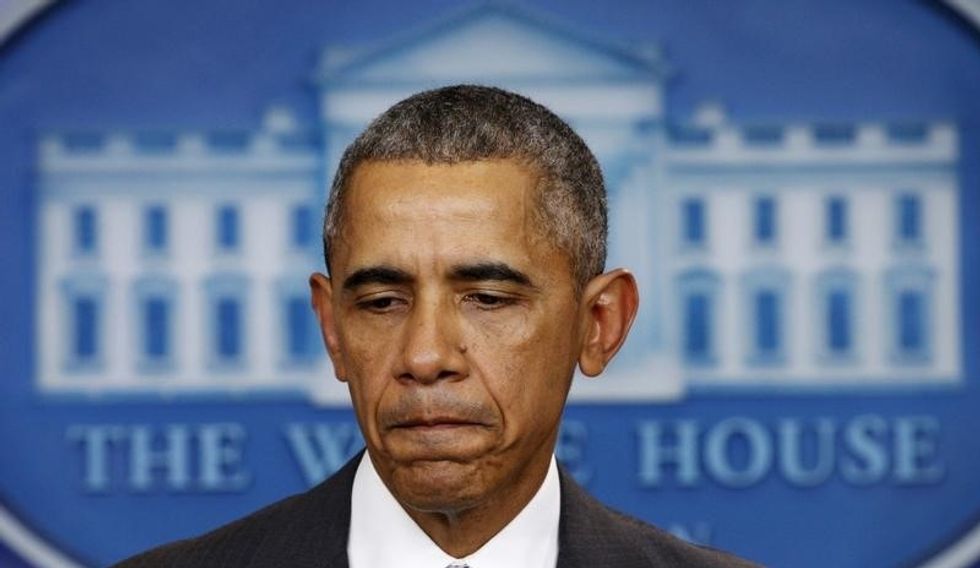 By Ros Krasny and Brian Wingfield, Bloomberg News (TNS)
WASHINGTON –– President Barack Obama isn't having second thoughts about bringing Syrian refugees to the U.S., one of his top aides said Sunday after attacks in Paris that have been linked to Islamic State.
"No," said Ben Rhodes, deputy national security adviser, said on NBC's "Meet the Press" when asked if Obama has "any pause" about the refugee plan. He added that the U.S. has a "very careful vetting process" for all Syrian refugees.
"We're also dealing with people who've suffered the horrors of war, women and children, orphans. We can't just shut our doors to those people. We need to sort out how to focus on the terrorists that we need to keep out of the country. But I think we do need to do our part to take those refugees who are in need," Rhodes said.
Rep. Peter King, R-N.Y., a member of the House Intelligence Committee, said the U.S. "should absolutely suspend" its plan to bring in 10,000 Syrian refugees unless the government can show "100 percent" that the individuals aren't involved with Islamic State.
The U.S. is the "main target" for Islamic State, King said on "Fox News Sunday." The U.S. should increase surveillance of Muslim communities, he said.
"There's virtually no vetting" of refugees' backgrounds, King said in response to Rhodes' comments. "We don't know who those people are."
Rhodes also appeared on ABC's "This Week," days after Obama recorded a segment for the show in which he said Islamic State "has been contained."
"We're going to be very vigilant, because we know ISIL has the aspirations to attack the United States as well as our European and other allies and partners," Rhodes said, using an acronym for Islamic State. The U.S. wants to "intensify" its cooperation with France in intelligence sharing and conducting airstrikes in Syria, he said.
(c)2015 Bloomberg News. Distributed by Tribune Content Agency, LLC.
President Barack Obama pauses while speaking about the shooting attacks in Paris, from the White House in Washington November 13, 2015. REUTERS/Kevin Lamarque