U.S. Job Growth Tepid, Jobless Rate Slips To 7.3 Percent
@AFP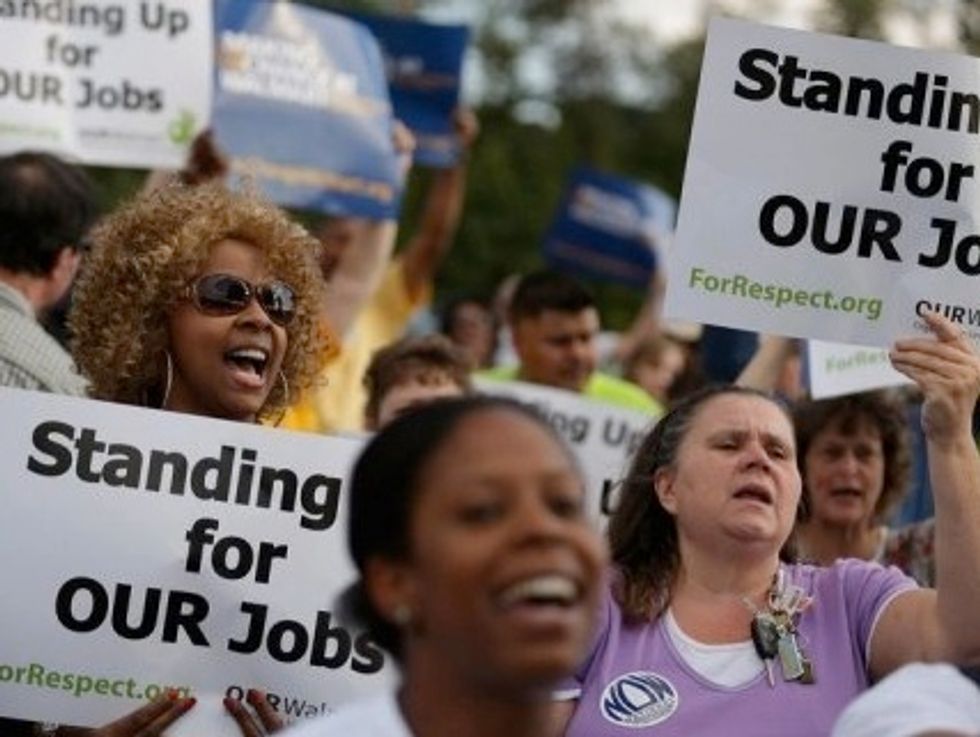 WASHINGTON, District of Columbia (AFP) – U.S. job growth was tepid in August but the unemployment rate ticked down to 7.3 percent, the Labor Department reported Friday.
The United States added 169,000 jobs last month and the prior two months' job numbers were revised sharply lower.
The August jobs growth number came in well below the average analyst estimate of 177,000.
The slight decline in the jobless rate was unexpected, and came as the number of people participating in the labor force fell.
The jobless rate had been expected to come in at 7.4 percent, unchanged from July.
The August jobs report revealed the economy gained 74,000 fewer jobs in the prior two months than previously estimated.
The July number was slashed to 104,000 from 162,000, and the June total was lowered to 172,000 from 188,000.
Photo Credit: AFP/Chip Somodevilla