U.S. Jobless Claims Edge Higher
@AFP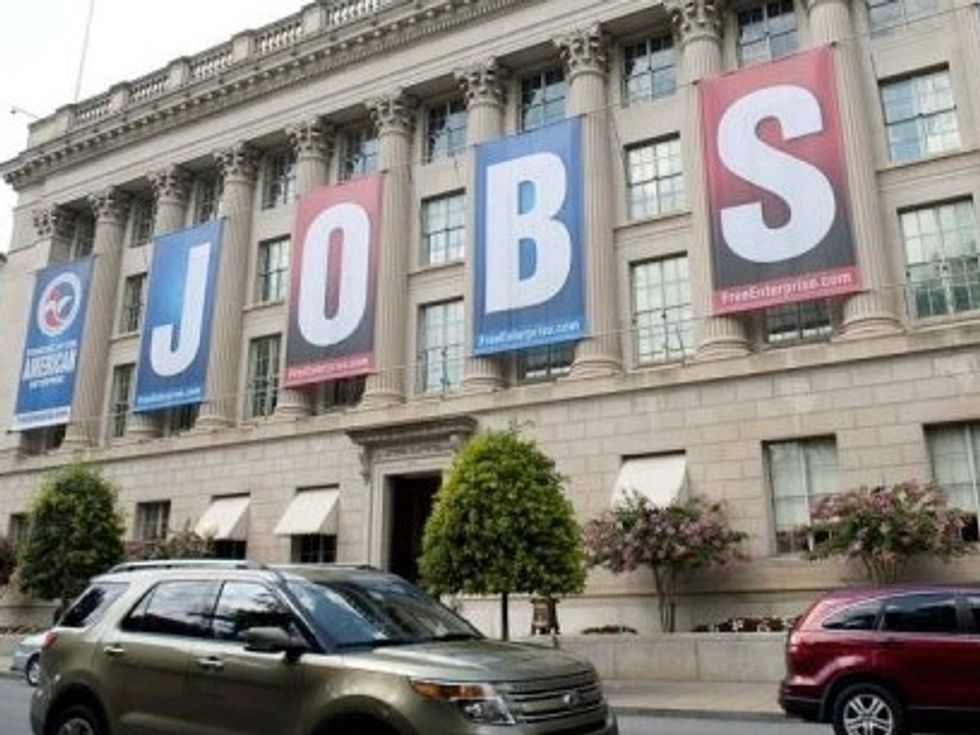 WASHINGTON (AFP) – The number of Americans seeking unemployment benefits rose last week but the trend in layoffs continued to push lower, the Labor Department said Thursday.
Initial jobless claims totaled 336,000 in the week ending August 17, a gain of 13,000 from the prior week's revised reading of 323,000.
Claims were in line with the average analyst estimate of 337,000.
The four-week moving average of new claims fell by 2,250 to 330,500, the lowest level in nearly six years. The average was 10.4 percent lower than a year ago, further evidence of slow improvement in the distressed labor market since the Great Recession began in late 2007.
The unemployment rate fell to a four-year low of 7.4 percent in July, from 7.6 percent in June, but jobs growth came in at a paltry 162,000.
Photo Credit: AFP/Saul Loeb