U.S. Jobless Claims Edge Higher
@AFP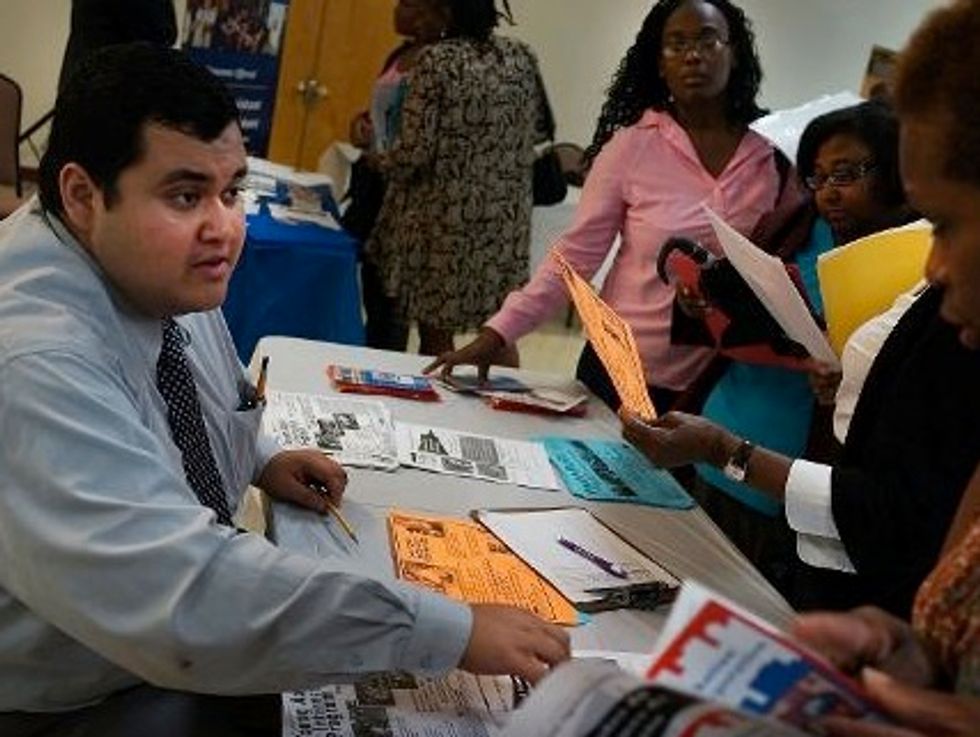 Washington (AFP) – U.S. claims for unemployment insurance rose slightly last week but continued to point to a slowly improving job market, government data released Thursday showed.
Initial jobless claims increased to 308,000 for the week ending September 28 from the prior week's revised figure of 307,000, the Labor Department reported.
The slight rise of 1,000 claims surprised analysts, who on average estimated they would jump to 315,000.
The four-week moving average of claims dropped to 305,000 from the revised average of 308,750 for the previous week.
The trend in jobless claims, an indicator of the pace of layoffs, has continued to show modest improvement over the past year amid a sluggish economy.
In the corresponding week of 2012, Americans filed 368,000 initial jobless claims.
The latest claims report came on the third day of a partial government shutdown over a budget impasse that has choked off the flow of official economic indicators.
The Labor Department used a special contingency plan to release the data, but Friday's September jobs report will be delayed as long as the shutdown lasts.
The prospect for a swift resolution of the budget impasse appeared remote early Thursday, as Democrats and Republicans in Congress remain locked in a bitter dispute over the budget.
Photo Credit: AFP/Spencer Platt