U.S. Jobless Claims Edge Higher But Trend Is Down
@AFP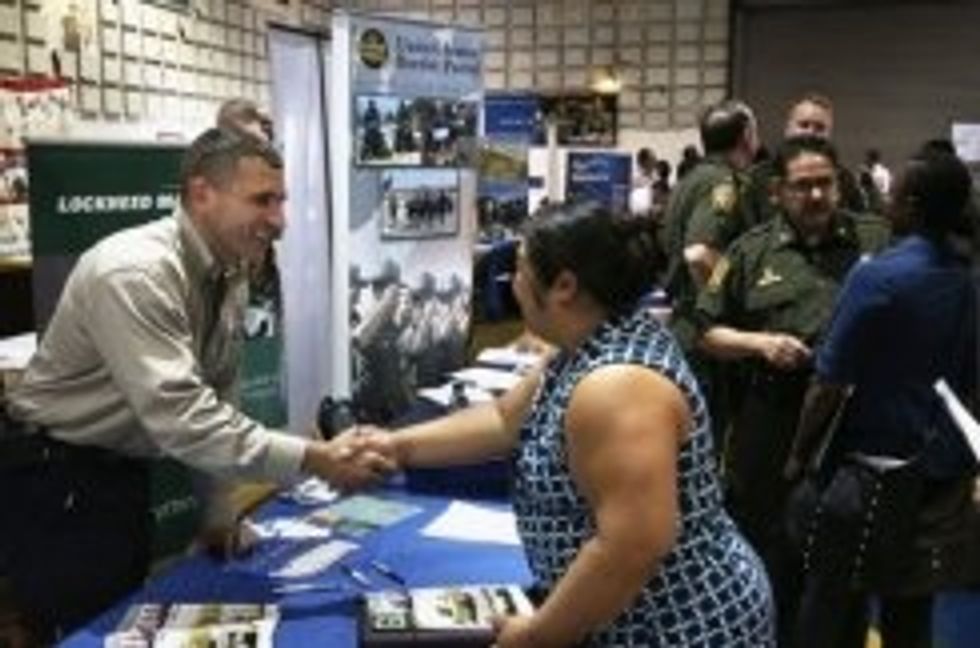 WASHINGTON (AFP) – New claims for U.S. unemployment insurance benefits edged higher last week from the previous period, the Labor Department said Thursday, but held to the downward trendline.
Initial jobless claims totaled 333,000 in the week ending August 3, up from 328,000 the previous week.
But the four-week moving average continued to push lower, to 335,000, compared to nearly 370,000 per week a year earlier.
On Friday the government reported that the overall unemployment rate fell in July to 7.4 percent, on tepid job creation of 162,000 net new positions, as rising dropouts from the workforce continued to shape the jobless rate.
Photo Credit: AFP/Alex Wong