U.S. Lawmakers Postpone Recess To Deal With Immigration
@AFP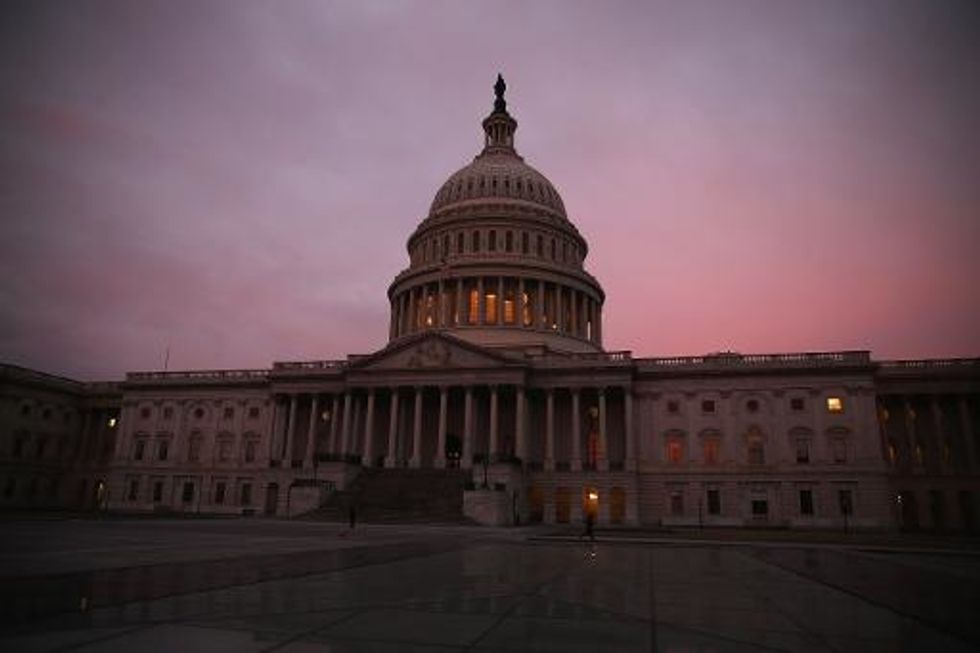 Washington (AFP) – In a last-ditch effort to schedule a vote dealing with a influx of undocumented Central American children, the U.S. House of Representatives postponed its summer recess.
The move came after the Republican-controlled chamber scrapped a vote earlier in the day on a bill to provide $659 million in emergency aid for the humanitarian crisis at the border.
"We'll stay until we vote," said Republican Congressman Darrell Issa.
U.S. officials have said that almost 57,000 unaccompanied children have arrived this year from Central America, fleeing poverty and violence at home, and hoping in many instances to reunite with relatives already in the United States.
The huge exodus, mostly from El Salvador, Guatemala and Honduras, has overwhelmed U.S. authorities lacking the financial and legal means to curb the illegal influx.
The five-week recess that would have begun on Thursday night was pushed back to accommodate a Friday morning meeting to try to reschedule the vote.
Separately in the Senate late Thursday, Republicans blocked a Democratic border plan in a procedural vote.
U.S. border officials have warned that they will run out of money to deal with the humanitarian crisis without a fresh infusion of funds to house and care for the young migrants, and to pay for the immigration hearings to resolve their status.
The amount of funding in the House bill is just a fraction of the $3.7 billion requested by President Barack Obama to increase border security and hire additional immigration court judges.
Some Republicans ruled out providing that sum, which they deemed excessive.
Many Republicans also oppose spending more on the border unless Obama and congressional Democrats agree to changes in an anti-trafficking law that many blame for the Central American exodus.
Lawmakers want to make it easier for U.S. authorities to deport undocumented Central Americans, in line with laws that apply to undocumented Mexican migrants.
The difficulty scheduling a vote on the measure stood as yet another symbol of congressional paralysis during a legislative session that critics have called the least productive in history.
It comes just one day after the House approved a measure to sue Obama, once again revealing U.S. partisan rifts.
AFP Photo/Mark Wilson