U.S. Military Denies Claims Of Civilian Deaths In Targeting Islamic State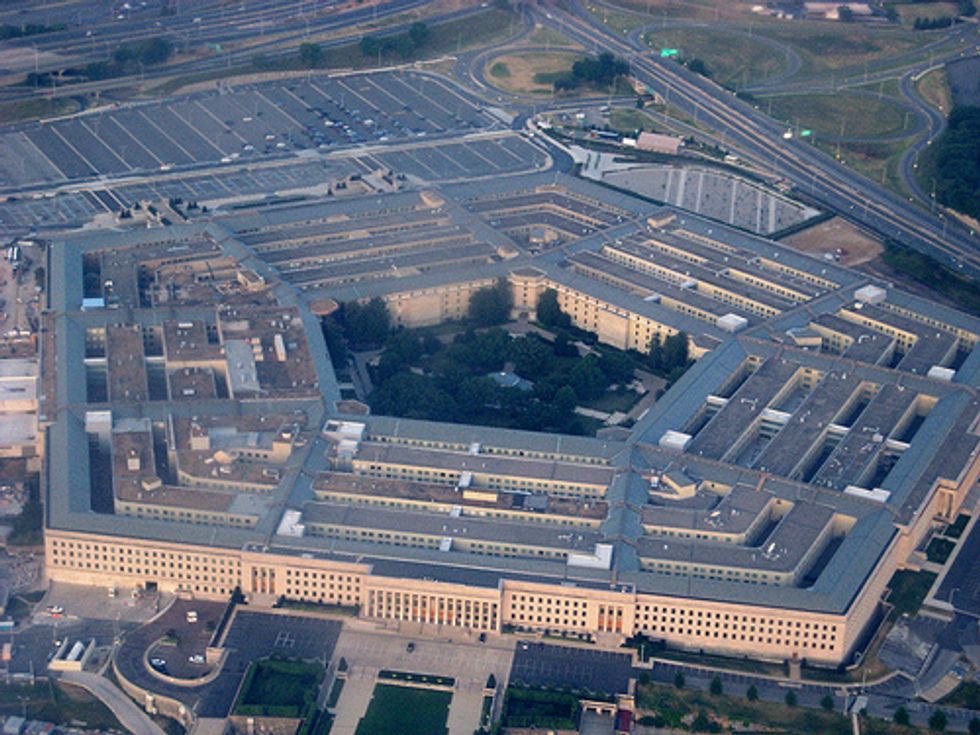 By W.J. Hennigan , Tribune Washington Bureau (TNS)
AL UDEID AIR BASE, Qatar — The sun was setting over the desert as Lt. Col. Jose "Ed" Sumangil, commander of a B-1 bomber squadron known as "The Bats," stepped into a room crowded with pilots and crews for a final briefing before the night's combat mission.
Sumangil, a U.S. Air Force weapons systems officer, could recite part of the briefing word for word because he has heard it before every bombing run.
"Savor the moment," the PowerPoint slides read. "Be lethal and accurate." And above all, avoid "civcas," military jargon for civilian casualties.
"It's our mantra," Sumangil said before donning his survival suit and helmet, strapping on a semiautomatic pistol and heading out to the flight line. "We do everything we can, every step of the way, to mitigate against civilian deaths."
U.S. and coalition warplanes have dropped more than 8,200 guided bombs and missiles on Islamic State targets in Iraq and Syria since last summer. With the latest surveillance and guidance systems, commanders say, they do more than ever before to prevent bombs from hitting hospitals or causing any sort of unintended fatalities that could bolster support for the Sunni Muslim extremists.
"We can lose this war with one bomb," said Air Force Col. Lynn "Woody" Peitz, deputy commander of the air operations center at Al Udeid. "The strategic mistake is what I fear the most."
How well they're doing is a matter of dispute.
The Pentagon says it has seen no proof that civilians have been killed in more than 2,300 airstrikes on vehicles, gun placements, weapons depots, and other military targets, including some in urban areas like Raqqa and Aleppo in Syria.
But a gulf has opened between the military and critics from human rights groups, who say dozens of civilians have died as a result of flawed intelligence, errant bombs or poor targeting by the U.S. or its allies.
The issue echoed across the United States last week when the Islamic State group said a Jordanian airstrike had killed American hostage Kayla Mueller in a building in Syria. The White House confirmed Mueller's death, as well as an airstrike on the building cited by the militant group, but said U.S. officials could not validate, and would not investigate, precisely how or where she had died.
U.S. Central Command said last month it had examined 18 claims of civilian deaths, nine each from Iraq and Syria, and had dismissed 13 as "not credible." It is still reviewing the other five, and has begun investigations into three — two in Syria, one in Iraq — that officials found were based on credible evidence.
The military refuses to release details about the attacks under review and what warrants an investigation.
Lama Fakih, a researcher at Human Rights Watch, has asked Central Command to explain its process. She noted that three Syrian residents told the group that a U.S. cruise missile killed seven women and children in Idlib province on Sept. 23. The military denied any civilian casualties.
"We want their calculations in how they determine whether or not something is credible," Fakih said.
Military officials say those claiming casualties must produce corroborating statements, photographs, or other verifiable evidence for claims to be further investigated. But that sort of proof is often impossible to obtain.
Coalition airstrikes target sites that the militants control and are largely inaccessible to outsiders. Residents may risk torture or death by stepping forward to work with foreigners.
The focal point of the dispute is the CAOC — the Combined Air Operations Center at Al Udeid — a windowless, warehouse-sized, two-story command hub for U.S. and allied military operations against Islamic State.
The operation's floor resembles NASA's mission control center in Houston, with analysts seated in rows before computer monitors. Two IMAX-size screens shimmer on the walls with real-time video from fighter jets and bombers over Iraq and Syria, as well as streaming video from Predator and Reaper drones.
With no U.S. ground troops directing fire from the front lines, the analysts rely on airborne surveillance and reports from Kurdish fighters and other allies fighting the militants in Iraq and Syria.
Before a major operation, commanders order an intelligence "soak" of the battlefield, using spy planes, drones, and satellites for days to try to determine where civilians live and work, and where militants are holed up. Systems also focus on collecting Islamic State cellphone and digital communications.
Analysts pore over the data and determine where, what, and when to strike. They select which type of bomb — 500 pounds to 2,000 pounds, laser-guided or GPS-guided — using a computer program called the "weaponeering solution" that they say generates the best coordinates to maximize militant casualties while minimizing potential harm to civilians.
The information is passed to bomber and fighter crews while they are over the war zone. Sumangil, the B-1 squadron commander, said he would let militants escape if there were a risk of civilian casualties.
"There are risks we take on every mission," he said. "We will not risk the lives of innocent civilians. That's a chance we don't take."
That's not always so clear from the ground, critics say, pointing to an attack on the northern Syrian town of Al Bab.
About 7:20 p.m. on Dec. 28, a U.S. fighter jet bombed a building in Al Bab. U.S. Central Command identified it as an Islamic State headquarters, and said the bomb run was so well "engineered and successfully executed" that only part of the structure was destroyed.
The military did not acknowledge any civilian casualties. Human rights groups say otherwise.
Fadel Abdul Ghany, head of the Syrian Network for Human Rights, an independent group that tracks casualties in Syria, said the airstrike leveled a government center that Islamic State was using to hold prisoners, including locals accused of violating the militants' harsh Islamic laws. Ghany's group said 37 civilians were killed in the attack, citing interviews with witnesses and photographs.
Col. Patrick Ryder, spokesman for Central Command, said a Syrian military aircraft had attacked a nearby building in Al Bab a day or so before the U.S. attack, implying it might be to blame.
"If there is new, substantive information available, we welcome it, and will certainly review it," Ryder said.
In a phone interview from Doha, Qatar's capital, Ghany said he was compiling that information, but he had few doubts about what happened. Syrian helicopters and fighters fly much lower than U.S. warplanes.
"If anyone knows the difference between a regime strike and a coalition strike, it is these people," Ghany said. "They have been through strikes of all kinds. There's a clear difference."
Photo via Wikimedia Commons