U.S. Navy SEALs Seize Fugitive Oil Tanker In Libya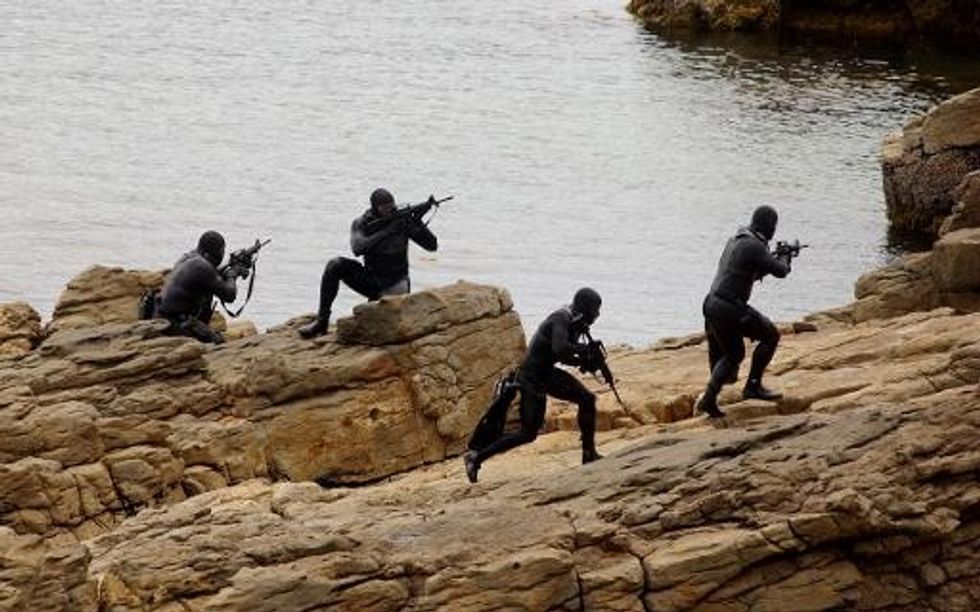 By Laura King, Los Angeles Times
CAIRO — U.S. Navy SEALs seized control of an oil tanker that had illegally taken on a cargo of crude oil peddled by rebels in Libya who had earlier captured key oil ports, the U.S. military announced early Monday.
The seaborne raid, staged off of the Cypriot coast, came at the behest of the governments of both Libya and Cyprus, the Pentagon said in a statement.
"No one was hurt tonight when U.S. forces…boarded and took control of the commercial tanker Morning Glory," the statement said.
The SEAL team, backed by helicopters, launched its operation late Sunday local time from the U.S. guided missile destroyer Roosevelt, the Pentagon said.
The episode marked the latest chaotic turn of events for Libya, which has been plagued by turmoil in the nearly three years since the oil-rich North African nation rose up against longtime dictator Moammar Gadhafi. A weak central government has been struggling to maintain some semblance of control, while powerful militias, some them tribally base, have tried to fill the power vacuum.
Among the most high-profile of the armed groups is that of Ibrahim Jathran, whose forces engineered the illicit oil sale. He and other groups in Libya's East have demanded autonomy and a greater share of oil revenues. But their months-long blockade of key ports had reduced oil output to a trickle.
The North Korean-flagged tanker had sailed last week from the Libyan port of Es Sedr, following ineffectual threats from Libya's deposed Prime Minister Ali Zeidan to use force to prevent it from leaving. Zeidan was ousted by lawmakers hours after the vessel left the port, with Defense Minister Abullah Al-Thini stepping in as his interim replacement. Zeidan, who left Libya, said Parliament's move against him was invalid.
The tanker was being brought back to Libya, the Pentagon said — presumably to a port under the control of government forces. The rebels who months ago took control of eastern Libya's main oil ports and other installations had announced their intention to sell the oil on the black market.
The Morning Glory's cargo was estimated to be worth about $36 million, money that Libya's government said belonged to the Libyan people. North Korea said the flagging of the vessel had been in error, and said it had no connection with its owners.