U.S. Navy Sends Underwater Drone To Help In Malaysia Plane Search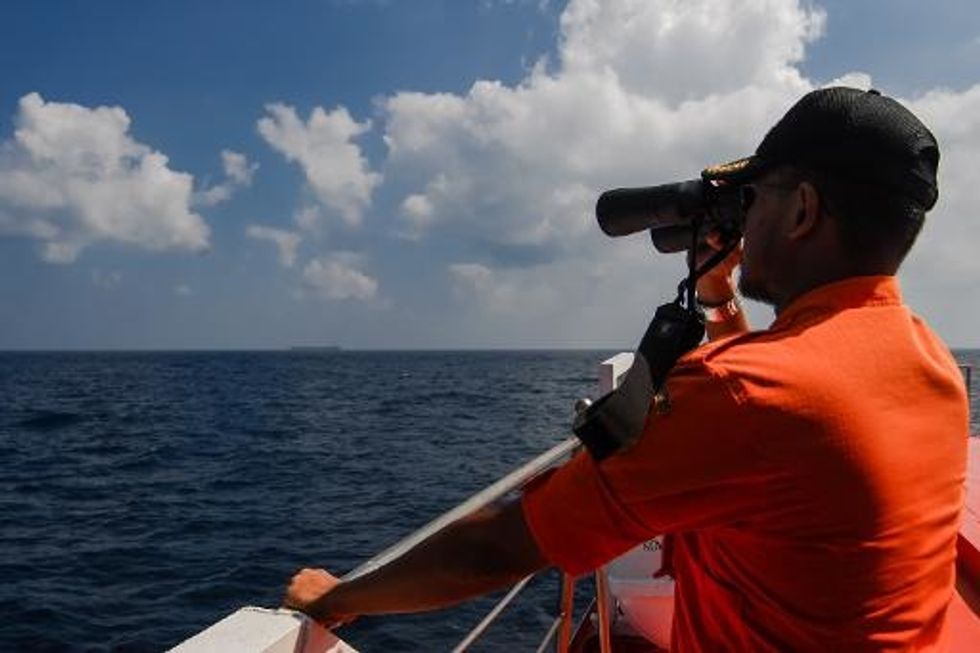 By W.J. Hennigan, Los Angeles Times
LOS ANGELES — The U.S. Navy is sending an advanced underwater drone outfitted with sonar equipment to the southern Indian Ocean as part of search efforts to find missing Malaysia Airlines Flight 370.
The 16-foot, 1,650-pound unmanned submarine is currently aboard the Seahorse Standard, a Royal Australian Navy ship headed toward a wide expanse of water in a remote and treacherous part of the ocean.
Built by Bluefin Robotics Corp. of Quincy, Mass., the Bluefin-21 drone dives as deep as 14,763 feet. It can carry side-scan sonar arrays or a still camera, both designed to create detailed imagery of what lies beneath the surface. The Navy said it expects to deploy the sonar first.
Unlike aerial drones, robotic submarines are unable to receive satellite commands when submerged. Instead, they execute pre-programmed search patterns, aided by an on-board detection system that helps avoid hazardous sea-bottom topography.
After the craft is hauled back aboard the ship, eight contractors and two naval officers will analyze its data.
The search mission would mark only the second time the Navy has used the Bluefin-21 for salvage operations. It aided the recovery last year of an Air Force F-15 off the coast of Okinawa, Japan.
The search for the missing Boeing777 has relied on satellite imagery and submarine-hunting aircraft to locate potential aircraft debris, none of which has been confirmed to be from the plane. If aircraft debris is positively identified, however, the search area could narrow enough to warrant deploying the drone, said Rear Adm. John Kirby, a pentagon spokesman.
"In order for this technology to be useful, you have to have an identified area on the sea bottom that you want to go take a look at," Kirby said. "You have to be able to go give it some parameters, and right now we just aren't there."
The Bluefin-21 is powered by nine lithium-polymer battery packs and has an endurance of 25 hours.
The Seahorse Standard also carries a Towed Pinger Locator to detect signals from the airliner's black box. It will be towed at low speeds behind the ship and hover about 1,000 feet above the sea floor.
The battery life of the aircraft's pinger devices is about 30 days. The Malaysian Airlines jet has been missing since March 8.
The Navy said its system can hear a pinger at a "maximum depth of 20,000 feet anywhere in the world." It was used successfully to find the black box from TWA Flight 800, which exploded and crashed off the coast of New York's Long Island in 1996.