U.S. New-Home Sales Soar To 6-Year High In August
@AFP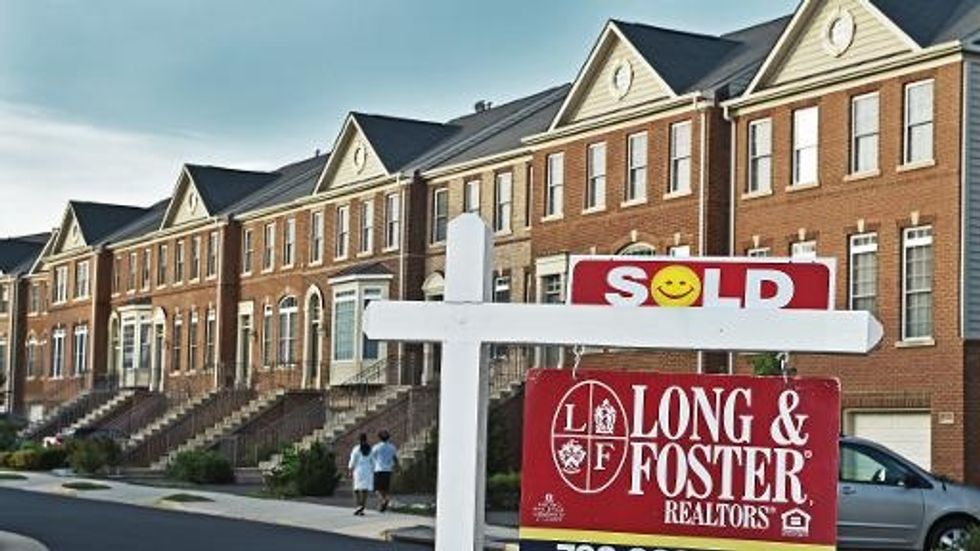 Washington– U.S. new-home sales soared 18 percent in August to their fastest pace in more than six years, an encouraging signal amid mixed housing market reports, official data showed Wednesday.
Sales of new single-family houses surged to an annual rate of 504,000, from a revised July rate of 427,000, the Commerce Department reported. The July pace was previously pegged at 412,000 homes.
The August sales pace was the strongest since May 2008.
Analysts had estimated a more modest sales increase to 435,000 new homes in August in the often volatile monthly report.
Year-over-year, new-home sales were up 33 percent.
The median sales price of new houses sold in August fell 1.6 percent to $275,600. It was the first pullback in prices in four months.
Inventory of new houses for sale was 203,000, representing a supply of 4.8 months at the current sales rate, tightening from a 5.6-month supply in July.
Barclays analyst Michael Gapen noted that upward revisions to prior months had put the three-month average pace of new-home sales at 450,000, modestly above the second-quarter average of 430,000 and the first-quarter average of 431,000.
"Altogether, this is a much stronger report than expected and suggests housing demand has stabilized in recent quarters," he said.
The data came after Monday's report of an unexpected August slowdown in sales of existing homes, the lion's share of the U.S. housing market.
Sales of existing U.S. homes fell 1.8 percent in August after four straight months of gains, the National Association of Realtors said Monday.

AFP Photo/Paul J. Richards
Interested in more national news? Sign up for our daily email newsletter!