U.S. Now Calls Guantanamo Hunger Strike 'Long Term Non-Religious Fasting'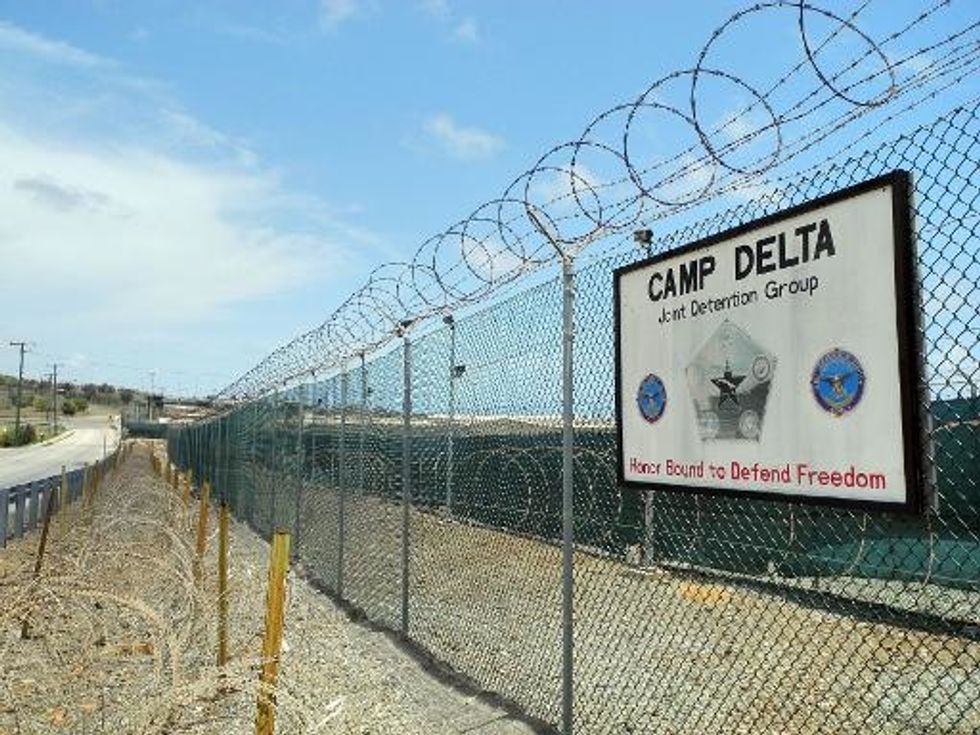 By Carol Rosenberg, The Miami Herald
MIAMI — The Defense Department has released its 3-month-old Guantanamo forced-feeding protocol, a 24-page how-to document that rhetorically recasts the yearlong hunger strike in the remote prison camps as "long term non-religious fasting."
The release blacks out the portions of the document that define how much weight loss and how many missed meals qualifies a hunger-striking captive for the prison's twice-daily tube feedings.
Some prison spokesmen had argued that the captives were manipulating their weight loss to qualify as hunger strikers — and to focus attention on their indefinite detention at the prison, where about half of the 155 prisoners are approved for release if the Obama administration reaches resettlement or repatriation agreements for them.
It does, however, appear to include a medical calculus for how much to force-feed a morbidly obese hunger striker.
It also includes this instruction: "If the RN (nurse) or HM (medic) feels they are in any danger of personal harm during an enteral feed, they are to withdraw from the situation and immediately inform the guards of their concerns."
The document — dated Dec. 16, 2013 — describes the health challenge that caused the military to send in additional medics last year as "weight loss," and calls forced-feedings "involuntary enteral feedings." With the reinforcements still there, the prison now has a nearly 1-to-1 ratio of U.S. Navy medical staff to captives.
Asked via email Tuesday how many of the 155 captives are considered to be "non-religious fasters" and how many are receiving "enteral feedings," spokesman Cmdr. John Filostrat replied, "Our policy at JTF-GTMO (Joint Task Force-Guantanamo) is to not publicly issue the number of detainees who choose not to eat as a matter of protest."
More than 100 prisoners were on hunger strike over the summer, with the prison handling an all-time high of 46 captives getting tube feedings in July, a time when the military issued daily figures.
Participation dropped to as low as 11 in mid-November and was at 15 on Dec. 2 by the military's own count when the prison stopped its nine-month practice of daily transparency and imposed a blackout on disclosures. It then drew up the new procedures that dropped the term "hunger strike" used in its earlier " Standard Operating Procedures."
At the U.S. Southern Command in Doral, Fla., the Pentagon outpost with oversight of the prison, Marine Gen. John Kelly had derided the protest as "hunger strike lite," and openly differed with President Barack Obama's description of his troops as "force-feeding" prisoners.
The new terminology more closely aligns with the general's language of choice on the long-running protest by an undisclosed number of captives receiving prison-mandated tube feedings.
AFP Photo/Chantal Valery